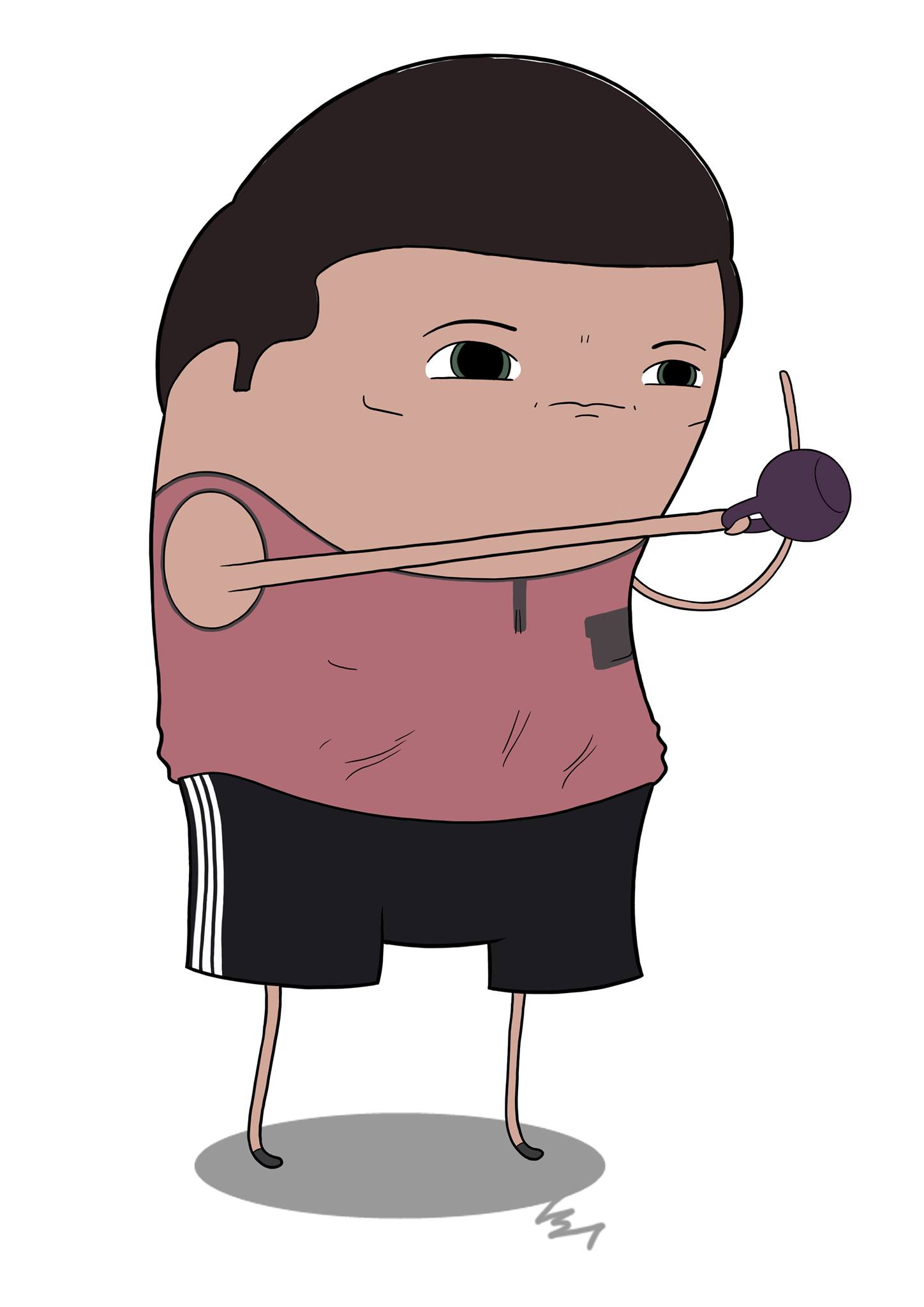 It's a breezy day, and I left my coat at home. But that's alright, cold weather is good for you. That's what this one guy said, who I read his book, once. Name? Uh, I forget his name. Bill? Martin? No, not Martin. Actually, it might have been Martin.
But anyway, what are we to talk about? I mean, forget that guy, whatever his name is–Martin or whoever. Why don't you just scoot in and pull up something to drink. Then leave a comment and let me know what you're having.
I've got matcha again.
How to Be Fit and Super Dangerous and Extreme
My dog is a St. Bernard. Her name is Lola and she is fat, slobbery, and obscene. I don't mean that in any derogatory sort of way–no, no. He "fatness" is mostly fur. (She's actually pretty lean underneath.) And being slobbery and obscene is the token of any St. Bernard. It's why you get one.
But what's wonderful about Lola–what's wonderful about owning any dog, really–is they give you reason to get out.
We've had a considerably crisp couple of days here in Pennsylvania, so we've been out with Lola a lot, actually, trotting around, frolicking, laughing and careening up and down the street. Oh the joy of it all! Wish you could have seen it, Peter (assuming that's your name), I really do.
Anyway, anyway…
I wanted to offer you a challenge.
10,000 steps + 300 swings.
And I wanted to see if you'd be willing to do it. Which, that's a daily assignment, of course. But the key is to use it as a more or less "force multiplier", I guess in a way. You don't have to change your program. Just add it in and see what happens. And do it however you want, either all at once or divided up throughout the day.
Just a week. That's all I'm asking. Start tomorrow?
Strong ON!
– Pat
PS – This challenge goes grrreeeaat(!) with my Tactical Strength program. That's part of my Inner Circle, coming Tuesday.