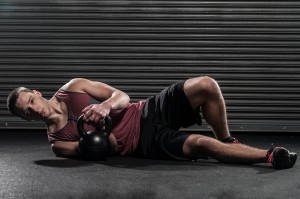 Let us be forgo the frivolous talk, and get right to the muttons.
1. "The Best Fat Loss Workout Is Heavy Lifting, The Best Ab Exercise Is Broccoli"
2. If you want to get strong, then you need to lift heavy at least SOME of the time. Remember, "If you're lifting for more than 5 reps you're not strength training. You're doing Zumba."
3. Sometimes no workout IS better than any workout, despite so many romantic notions to the contrary. Listen to your body—if you need rest, then rest. Go hard and heavy when your body gives you the green light, slow down when it flashes yellow, and take the day off when it turns red.
4. Go for brisk walks—one a day, minimum. Brisk walking burns a ton of fat, and pretty much zero muscle. It promotes relaxation, recovery, and tranquility. It's what works when all else fails.
5. Cornbread is a venial sin; a true snare of the devil. If you are tempted by it, as is bound to happen at some point or another, splash the thing with holy water, sign the cross, and recite the twenty Hail Mary's in reverse. If the fiend persists, have just the corner piece.
6. Deadlift.
7. Be REASONABLE. Being insane, or 100% balls-to-the-walls extreme in your approach to exercise 100% of the time is NOT the cool, hip, or practical thing to do, but the childish, dangerous, and stupid thing to do. Being reasonable, sensible, and sane—especially being sane—is the more difficult and worthwhile thing to do.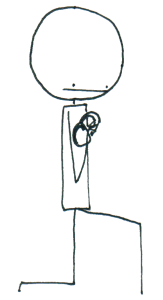 8. For The Beginner: Start out with a solid general physical preparedness program focusing on the fundamental human movements: push, pull, hinge, squat, loaded carry. Work each movement 4-5 times a week, and in a heavy, low-rep, high quality fashion. Add in a little sprint work here and there, then go for a brisk walk. You'll be hard to beat.
9. For The Veteran: Focus your efforts intensely on a few specific skills or goals at any given time. Don't try to do everything at once. Instead, pick one, two, MAYBE three things you want to get really good or strong at, and focus on those, while putting all the rest in maintenance mode.
10. Get a good coach. All the best in the world have coaches—that's how they came to be the best in the world. Nobody is too good for a coach; Tiger Woods, despite his failings elsewhere, is one of the best in the world, and he still has a coach. Get a coach, and make it a good one.
11. Incorporate some form of intermittent fasting. Fasting helps to restore balance to the body. It burns fat, boosts growth hormone, and detoxifies the body. It is not merely a tool for weight loss, but the closest thing we have to a fountain of youth.
12. Take at least ONE month of all stimulants and let your body reset and restore itself.  You will likely find very little desire to add them back in after you do this.
13. Wear a helmet, buckle up, don't smoke.
14. "Know your point B". As well, know your point A. In order to be successful, you need to set exciting, but realistic goals and expectations.
Much of fitness works in the same way a GPS system does. If you know where you are starting out, and know exactly where you want to end up, it's not too difficult to get there. But if you are missing either of those two pieces of information, then it is very nearly impossible to figure out your way.
Be honest with yourself—where are you right now? Then, be realistic—where, specifically, do you want to be in 3-months, 6-months, 12-months?
3 Additional Resources , For The Truly Serious
1. Run a full 30-day Metabolic Reset at least 3x this year (To get my full Met Reset Program, CLICK HERE, subscribe to the IC, then email me with the Subject Line "Met Reset" and I'll send it your way).
2. The Becoming Minimalist Masterclass. While the case study group is full, you still have the opportunity to ride along and "audit the course", and I'll even let you in at the original case study discount, so long as you don't wait around too long to enroll. You will get access to all three-phases of programming and nutrition, and access to all of the video curriculum as well. CLICK HERE to register now.
3. Private Online Coaching. This is very expensive, but I've heard it's worth it.
What Do You Seek to Accomplish In 2014?
One of the first steps in making your dream a reality is to write it down. Share your 2014 goals in the comment section, and let me know how I can help you out.