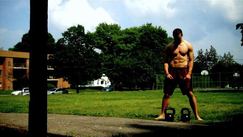 I hope you all enjoy reading this post as much as I did writing it. If so, please be sure to share it with your friends and leave some love and your own suggestions in the comment section below!
Oh, and don't forget to check out my new book Fitter, Happier, More Productive!
1. Don't eat sugar
(except for some fruits and vegetables). Avoid man-made fructose as if it were the plague.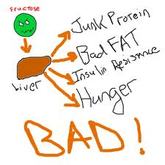 2. Don't eat any refined carbs.
Absolutely no flour of any kind.
3. Don't eat grains. Beware of corn…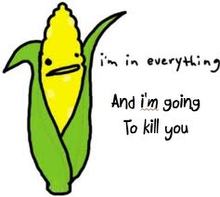 5. Enjoy green tea daily.
6. Drink plenty of water.
Not Vitamin Water. Just water.
7. Under-eat during the day. Consume some light protein (whey – 20 to 30 grams) every 2 to 3 hours.
8. Consume the majority of your food at night (including your carbs).
9. Learn to move and maintain proper posture.
10. Workout fasted or have whey (20-30 grams) 30 to 60 minutes pre-workout. For recovery consume whey (another 20-30 grams) 30-60 minutes post workout. * Preferably all nature whey protein concentrate and from grass-fed cows.
11. Eat an abundance of green, fibrous veggies. Preferably organic.
12. Fast at least 1x a week.
(nothing but water for 24 hours)
13. Cycle your carb-intake. Eat mostly very low carb, but 1-2 days a week you may have a "higher-carb" day. Sweet potatoes are cool. And they taste good.
14. Never eat a high-fat AND high-carb meal. That is why so many Americans are fat…
…and diabetic.
15. Enjoy cinnamon. (Great with black coffee).
16. Eat plenty of naturally high anti-oxidant containing vegetables and some fruits (berries are usually always a winner).
17. Eat nuts. But not peanuts (that's technically a legume).
18. Don't drink beer. Or any alcohol for that matter. And don't do drugs.
19. Go to bed early
and get plenty of sleep every night.
20. Find a healthy balance of stress. Eliminating stress entirely is impossible and wouldn't do us any good. We need and thrive off of a certain amount of stress, but not an overwhelming amount. Take time every day to meditate. Chill out and pet a dog or something.