From Pat: This post is by Alyssa (Aly Di), my Intern. I hope you enjoy.
Enter The Intern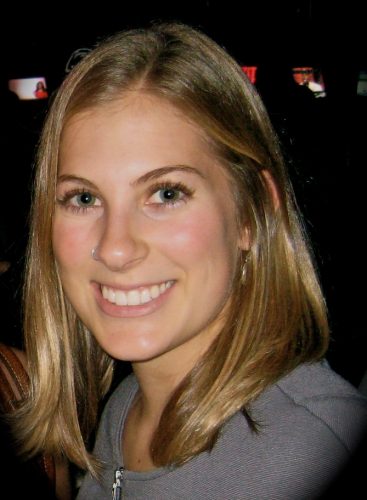 Hello!
It's so great to finally make your acquaintance.
Truth be told, I feel as though I know you pretty well but am just now getting around to introducing myself. It's like when you meet a friend of a friend for the first time and you feel sheepish because you know too much about them "from all the great stories you've heard"…except it's mostly just from Facebook stalking them. But I digress.
So here we are. My name is Aly Di, and I am "The Intern" at Chronicles of Strength. That means that you and I are mutual friends (infatuated fans?) of Pat Flynn. Because of this, I figure we have a few other things in common, including but not limited to:
-a general fondness for deadlifting
-a drive for daily self-improvement
-an interest in being well—strong, healthy, and happy
-the desire to accomplish more with less
If I were to create a Venn diagram comparing/contrasting the two of us, those items would likely be in the center. Under my column, the list would look something like this:
-26 years old
-married for nearly four years to a guy I started dating as a high school freshman
-student of all things fitness and nutrition
I dabble in all facets of body movement. I would rate lifting weights as my main interest right now, with two powerlifting meets under my belt.
However, I love to cycle, run, and swim. I enjoy hiking and "rock scrambling" (which, I just learned, is an actual acceptable activity and not just the forbidden yet inherent temptation associated with hiking). I supplement with Pilates and yoga. I like to play on playgrounds, punch heavy bags, and paddle kayaks. Believe it or not, I even like to swing kettlebells!
More on myself—lots more on myself—in due time, but for now…
Sweaties With The Intern!
My specialty around these parts is Sweaties: five-minute bodyweight workouts to be used first thing in the morning or perhaps as a finisher after a programmed routine.
The allure of Sweaties is fairly obvious. Completed upon waking, you gain all the benefits of a fasted workout but without any of the drawbacks some individuals (females in particular) experience after a prolonged fast.
Also, done first thing in the morning, you can accomplish this before anything else can possibly stop you. No matter what the rest of your day holds, you managed five minutes of breathlessness. If you miss your scheduled workout later in the day, at least you didn't miss the chance to rev your metabolism and boost your energy. If your day actually does go as planned and allows you the opportunity to smash your scheduled workout, you won't be entirely depleted.
If I were to show you a true Sweaties routine as it exists in my life, I would no longer be able to be associated with Chronicles of Strength. In fact, a solid 1 time out of 10, I think it might be x-rated. I quite literally wear the same pair of ill-fitting, publically-unacceptable running shorts and an equally ill-fitting and publically-unacceptable sports bra for these workouts for at least a full week. And that's if I even bother to be "dressed."
Then, I expend additional calories as I gracefully maneuver around the various floor decorations that I very strategically place in my workout area. You know, a few pairs of shoes, yesterday's outfit, and the rogue 8-kg kettlebell I have scattered about. (To answer your question, yes, my husband loves the way I decorate our bedroom floor. And before that, my dad loved the way I decorated the floor of my childhood bedroom. I claim that I'm ultimately saving money by protecting the carpets.) All in all, it's a pretty heinous sight.
5 Minute Bodyweight Finisher
For your benefit, I have filmed this Sweaties sample as a finisher. It goes like this:
30 plank shoulder taps (alternating—15 each side)
20 knees to elbows (alternating R knee to R elbow, L knee to L elbow—15 each side)
10 plank jacks
Stay controlled in your plank, and rest as needed. See if you can get three rounds in five minutes. Give it a shot, and let me know what you think!
Also, I would love an email letting me know what your side of the Venn diagram would look like. What are YOU into?
Comment about yourself!
– Alyssa (The Intern)