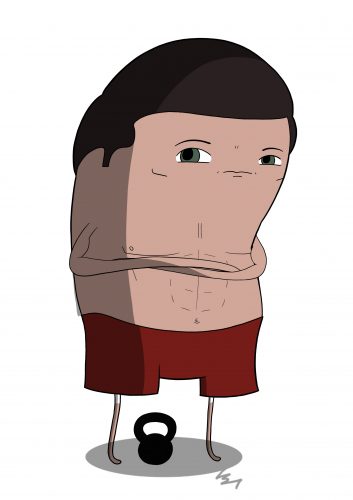 ONE – Stop texting.
TWO – Stop taking selfies.
THREE – Stop leaving weight around. (Or putting it back in the wrong place.)
FOUR – Stop adding weight when your technique is awful.
FIVE – Stop bothering those who are there to do the work.
SIX – Stop with the endless trips to water fountain when you should be doing your next set.
SEVEN – Stop criticizing what other people are doing, unless, of course, they're committing acts 1-6, 7, 8 or 9.
EIGHT – Stop offering uninformed advice to people who don't want it.
NINE – Stop comparing yourself to others.
…
The fix to all of this is focus. Concentrate on the task at hand. Turn your ringer off. Eliminate distractions and do the work.
The gym is a place for empowerment. You're not only there to get stronger, leaner, or add muscle, but to increase your levels of productivity, discipline, efficiency, and self-respect.
What you do in the gym is what you take out of it. Work on your weaknesses, not your Instagram profile. Stop Snapchatting, and do your set.
…
Strong ON!
– Pat
PS – Anything to add?