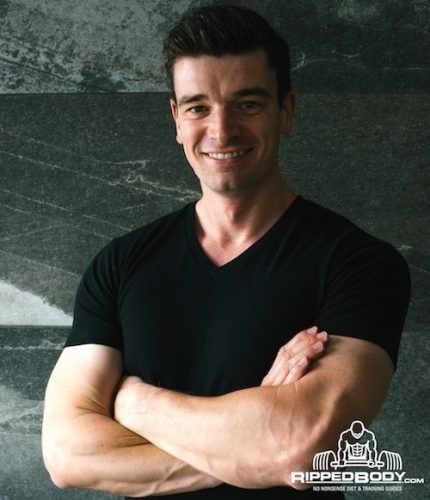 Andy Morgan is a Brit that has lived in Japan for the last 12 years.
He's a fitness author and online training and nutrition coach for men, known for his no-bs guides on RippedBody.com. He's also the creator of AthleteBody.jp, which he has built into the most trusted fitness website in Japan, bridging the language barrier to educate the coaches and personal trainers there.
I brought Andy on to talk about the success he's had, and lessons learned, in building a business based around virtual coaching.
We also talk a lot about the amazingness that is life in Japan, for someone born in England. The other day, for example, he dined at a hedgehog cafe. Imagine that!
You're going to love this episode. Lot of good actionable tidbits, with plenty of anecdotes along the way. He even said he'd send me a stuffed alpaca. We'll see.
Andy Morgan on Building an Online Coaching Business
Or, ==> CLICK HERE TO DOWNLOAD THE EPISODE. 
Show Notes and Resources
If you'd like to check out Andy's free diet setup guidebook and email course, just head over to Rippedbody.com and pop your email address in the box. It's been downloaded by over 50,000 people and edited a few hundred times, so you are in good hands.
Links to his books: The Last Shred and The Muscle and Strength Nutrition and Training Pyramids.
How Andy became fluent in Japanese in a year and you can too, link: andymorgan.com/Japanese
For those of you that speak Japanese, here's Athletebody.jp. 😉
Also be sure to follow #CookieTheAlpaca on Instagram.
The rally school outside Seattle: dirtfish.com
The internet entrepreneurs conference in Denver: Two12.io
Record holder Mike Tuchscherer's Reactive Training Systems website. http://www.reactivetrainingsystems.com
The Pat Flynn Show
If you enjoyed this episode, it would mean the world to me if you could subscribe to, and leave a review for, The Pat Flynn show on iTunes HERE or Stitcher HERE.
Reading your reviews and hearing your feedback is what keeps me fired up to make The Pat Flynn Show happen. Thank you!