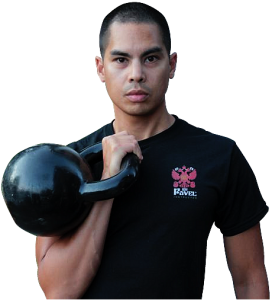 Chris Lopez, owner of fitandbusydad.com and kettlebellworkouts.com, joins me to discuss why he sold everything and moved from Toronto to the jungles of Costa Rica.
Chris and his wife home-school their kids and have been living out of a shipping container. As you might suspect, I had a few questions about this, and our conversation, to no surprise, was incredibly entertaining.
Chris, like myself, considers himself a minimalist/optimalist. So we tie these themes in as well, from training to business and more. This was a truly fun episode. Hope you enjoy.
Chris Lopez on Being an Alpha Dad, Minimalist,
and Living in the Jungles of Costa Rica
OR, ==> CLICK HERE TO DOWNLOAD THE EPISODE.
Show Notes and Resources
The Alpha Dad Project – Follow Chris and all his adventures/projects in Costa Rica
Hold on to your kids by Gabor Mate
Weapons of Mass Instruction by John Taylor Gatto
Guerilla Learning
The Pat Flynn Show
If you enjoyed this episode, it would mean the world to me if you could subscribe to, and leave a review for, The Pat Flynn show on iTunes HERE or Stitcher HERE.
Reading your reviews and hearing your feedback is what keeps me fired up to make The Pat Flynn Show happen. Thank you!