Guide to Becoming a Master-Generalist
This post will be an ever-updating thread on current requirements for passing technique and general physical tests as part of the Strong ON! certification, as well as my kettlebell challenges, Inner Circle, and so on. (Be sure to save/archive this post.)
A little background: As part of the Strong ON! community (Pat Flynn's Secret Group), we decided there should be some level of assessment for those who take part in our challenges and programs, and leading up to certification. I'm a fan of this. Standards are important. Now, we can argue about what the standards should be, but a world without standards is subject to barbarism.
We promote generalism, or being better than most people, at most things. Forget specialization. That's where injury and madness lie. Become generally prepared and capable of anything. That's our motto. Indeed, indeed.
The generalist, in other words, is lean, strong, flexible, mobile, and sufficiently (but not absurdly) muscled. They won't beat a specialist in their specialization, but they'll get close, and then whoop them in everything else.
Generalist Philosophy Explained
This episode of The Pat Flynn Show makes the case for generalism, and explains why we do things the way we do. Have a listen. Everything will make a lot more sense after this.
Rankings and Achievement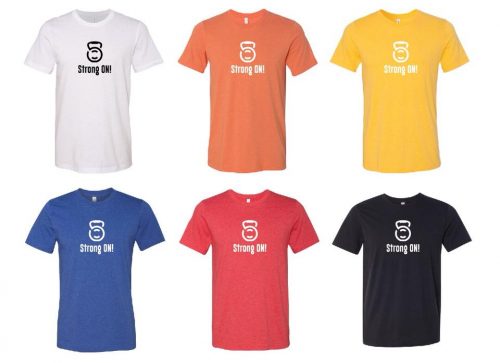 So far, there are three rankings that can be held as part of Strong ON!/generalist community.
Generalist – You earn the rank of Generalist when you complete any one set of the testing standards along with the challenge/program that goes along with it. This opens up the availability of your first colored T-shirt, as well.
Expert-Generalist – You earn the rank of Expert-Generalist when you complete any THREE sets of testing standards.
Master-Generalist – The ultimate achievement. You've completed every challenge. All T-shirts (but the coveted Black Shirt) are now available to you. The next step from here is to become a coach within the community and help spread the enlightenment.
There are also a few ranks/achievements related to non-physical tests.
Coach – Coaches are ordained by Pat and therefore entitled to pass on the teachings of Generalism within the community. You must have worked with Pat 1-on-1 and/or completed our Strong ON! certification (see below) to be eligible for coaching consideration. Becoming a coach is what gets you your Black Shirt.
Super-Duper-Amazing-Helper-Person – This award and T-shirt are given at random to those who assume supportive and encouraging roles within the community. We look at those most active in the Secret Group, who invite new members, provide helpful comments and feedback, and make everyone feel at home.
Physical Challenges and Tests
This section will cover the range of all current challenges. In order to test for rank, you must first complete the challenge or program associated with it.
…
Extreme 21 Day Challenge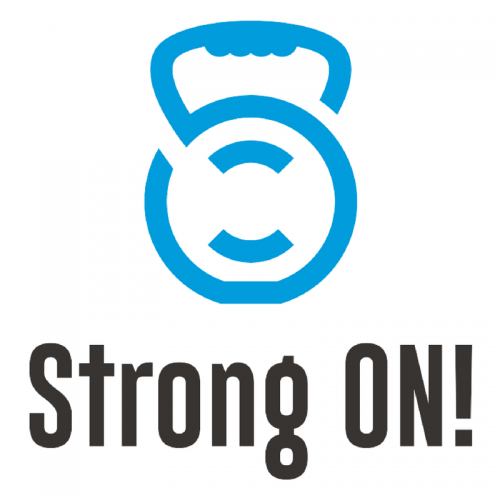 My 21 Day Extreme Kettlebell Challenge is the ultimate "Generalist" program utilizing the power of kettlebell complexes, combos, circuits, and chains to harness the power of "intelligent intensity" for faster fat loss, strength, and conditioning gains.
Test: Kettlebell Inferno
2, 4, 6, 8, 10, 8, 6, 4, 2 reps of each.
Two hand swing
One hand swing
Snatch
Thruster
Row
Push up
Completed in 20 minutes or less with 16kg (men); 8kg (women.)
Focus: Fat loss, strength, and conditioning through circuits, complexes, combos, and chains.
Shirt Color: Blue
==> CLICK HERE to join my 21 Day Extreme Kettlebell Challenge
…
Strong ON!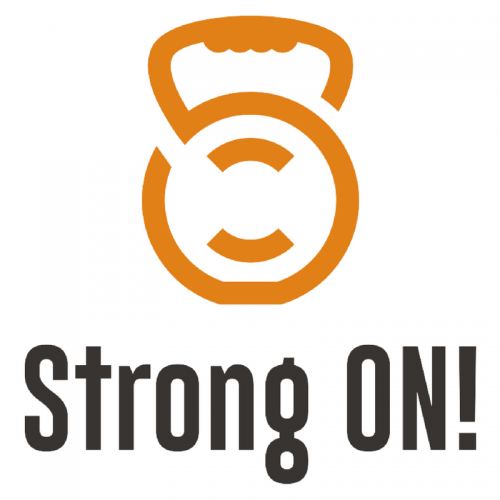 Strong ON! is my monthly, generalist programming club. Here you'll find ongoing workouts, quarterly challenges, recipes, and more. The current test for Strong ON!/Inner Circle members is associated with the Tactical Strength program, which is available to all members.
Test: Functional Foundations
Single arm sots press x 3 reps each arm 16kg men; 8kg women.
5 minute crawl test
No hands get up (from standing to lying and back up without using your arms or momentum)
Focus: Mobility, flexibility, coordination, and endurance.
Shirt Color: Orange
==> CLICK HERE to join Strong ON! (aka my Inner Circle).
…
Kettlebell Super
Kettlebell Super is my 14 day conditioning and power based kettlebell challenge.
Test: "The Gauntlet"
The Great Destroyer x 1 round
Armor Building x 4 rounds
5 Minute Snatch Test
Focus: Power and work capacity through kettlebell contrast training.
Shirt Color: Yellow
==> CLICK HERE to join Kettlebell Super
Weight Guidelines:
GREAT DESTROYER
Women: 2 x 8kg
Men: 2 x 16kg,
ARMOR BUILDING
Women: 2 x snatch-weight
Men: 2 x 28kg
SNATCH TEST
Women:
Up to 120 pounds  –>  12kg
121-135 pounds  –> 14kg
136+ pounds  –> 16kg
Men:
Up to 135 pounds  –> 18kg
136-150 pounds  –> 20kg
151-165 pounds  –> 22kg
*If you believe yourself to be an exception, please ask prior to testing. 
…
Kettlebell Ultimate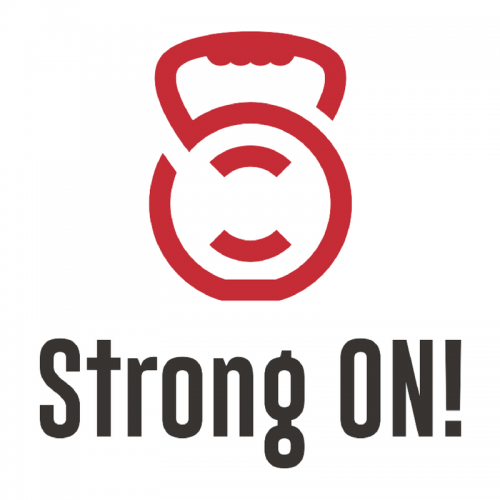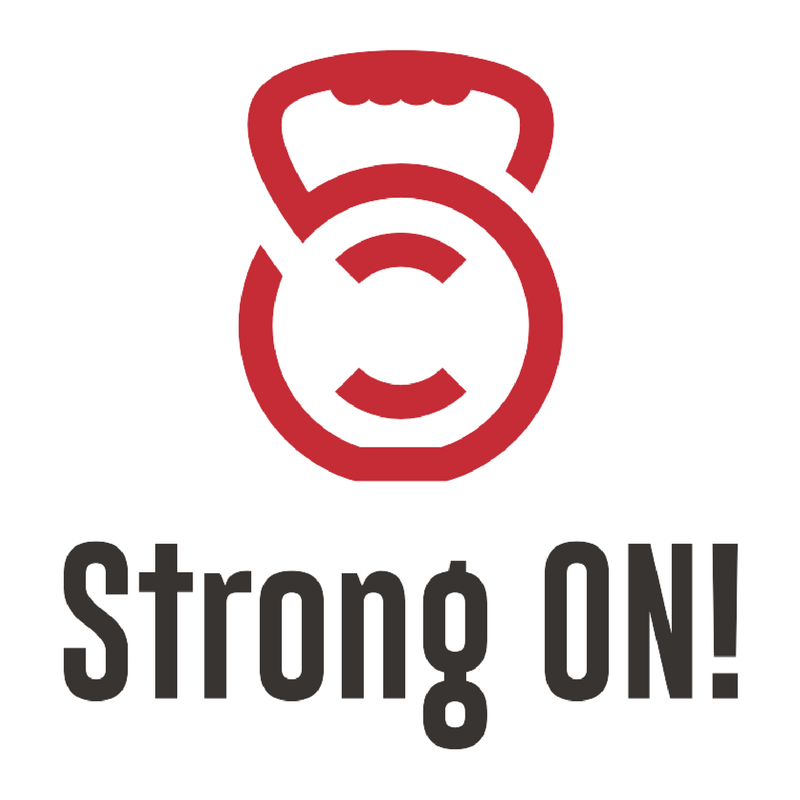 Kettlebell Ultimate is the counterpart to Kettlebell Super, a 14 Day Challenge based on strength and mobility. Be strong as a gorilla, pliable as a monkey.
Focus: Strength and mobility through kettlebell ladders, chains, accumulation sets, and "flash-finisher."
Test: The Grinder
Front Squat x 5 reps bodyweight men; ¾ bodyweight women
Pull Ups x 10 reps men; 3 reps women.
Double Clean and Push Press EMOM: 5 reps for 8 minutes @ 2 x 24kg (men); 2 x 16kg (women).
60 second hollow hold + 60 second plank.
Shirt Color: Red
NOTE: Kettlebell Ultimate launches next week to email subscribers.
How to Test
First,

you must join AND complete whatever program/challenge

is associated with the test. Meaning, if you want to test "The Gauntlet" you must first complete Kettlebell Super.
…
Once you're ready, you must film your test, upload it to my Secret Group on Facebook and tag any of the designated coaches for review. (Coaches are specified in the sticky thread.)
…
Once the coach reviews your test, you'll be given either a pass or fail, while also being provided with feedback on how or what to improve. If given a pass, you'll be be granted access to purchase the T-shirt associated with passing the challenge, and your name cemented on our board of Generalists, Expert-Generalists, and Master-Generalists. If given a fail, then work on the feedback provided, and try again. Very few will pass on their first try. Let this motivate you. Our standards are high. Passing any one of these tests is a true accomplishment. That's what makes them worth working toward.
Technical Requirements
Please be aware that for every test you are not only assessed on your ability to complete the challenge itself, but also on the quality of your technique. We do not allow quantity at the cost of consistency–ever. Getting through a test with junk reps is a hard fail. Nor do we follow anything like a three strike rule.  One bad rep and you're out. The bar is that high.
Below is a starting list of SOME of the technical aspects we look at when evaluating a pass/fail on the challenges above, broken down by exercise. I'll provide three quick points of reference for each, and a link to a video tutorial for deeper demonstration. That said, if you are unsure any technical standards, please ask in the Secret Group before submitting your test.
– Back flat, hips back, heels planted.
– Tame arc, no banging of forearm, vertical forearm in the rack
– Tame arc, no banging of forearm, full lockout
– Full ROM from rack to lockout, neutral spine, packed shoulder
– Back flat, heels planted, knees in line with toes
– Neutral spine, elbows in, triceps to parallel
How to Get Your Black Shirt
If you're interested in taking your training to the next level by becoming a coach, learning the concepts of generalism, program design, etc, you can apply to work directly with Pat through online coaching HERE or sign up for our Strong ON! certification (coming soon.)
*Note there is often a 2 – 4 week wait list for online coaching applicants.