The Generalist Approach to Exercise Programming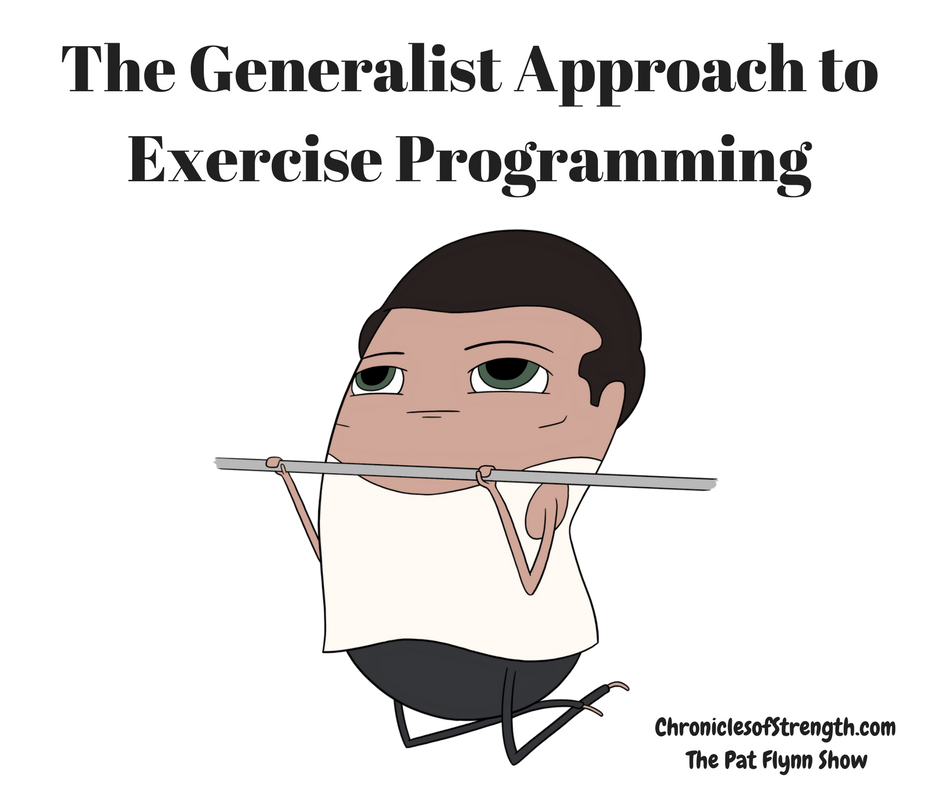 Generalism (as it applies to fitness) is about maximizing preparedness for a wide variety of physical tasks. It's a both/and approach to exercise, never either/or.
(Strength AND mobility. Power AND endurance. Performance AND aesthetics. And so on, and so forth.)
In this sense, a generalist approach to exercise programming should split training days between "fitness skills" rather than body parts or movement patterns. Here, I'll talk you through it.
The Generalist Approach to Exercise Programming
OR, ==> CLICK HERE TO DOWNLOAD THE EPISODE.
Show Notes and Resources
101 Kettlebell Workouts  – a free collection of some of my best generalist routines.
Strong ON! – my premier kettlebell and bodyweight based, generalist fitness program
The Pat Flynn Show
If you enjoyed this episode, it would mean the world to me if you could subscribe to, and leave a review for, The Pat Flynn show on iTunes HERE or Stitcher HERE.
Reading your reviews and hearing your feedback is what keeps me fired up to make The Pat Flynn Show happen. Thank you!