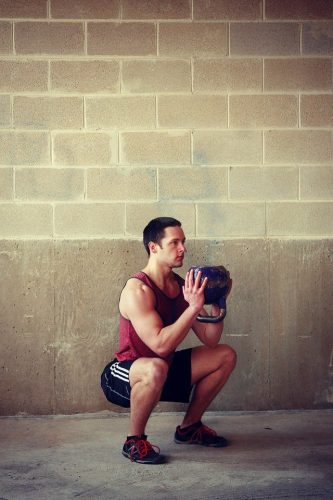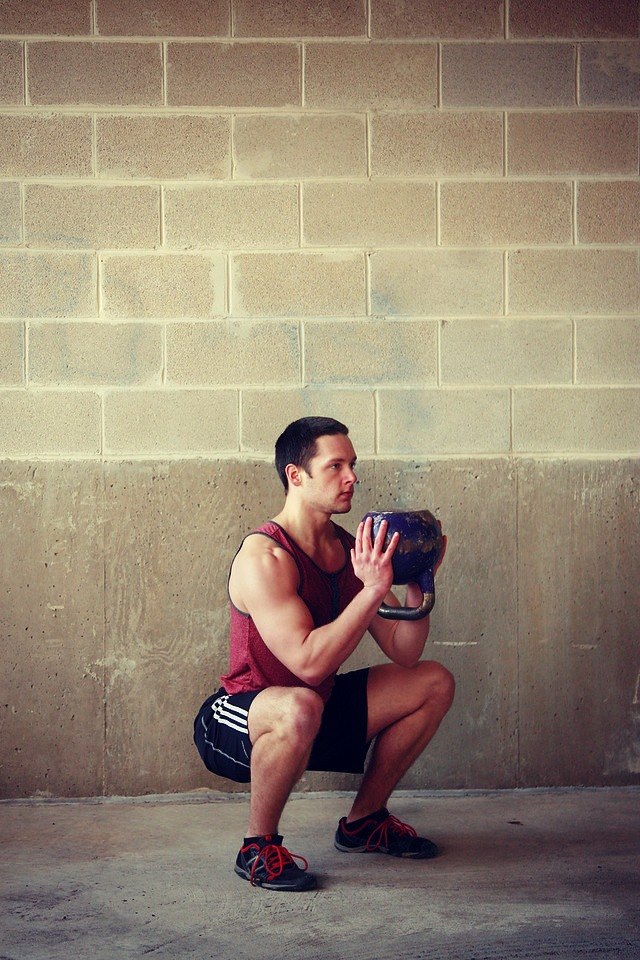 The Goblet Squat, along with the consumption of alcohol, was invented by Dan John. I'm inclined to say the goblet squat came first: One exercise to introduce the agonies of life, another, then, to wash them away. Dan John is a man of balance and complement. It's why I like him.
The goblet squat is a simple move that builds strength in the legs. It's where I start people on the squat and where I return either when corrections are needed or we want to cause our legs to wobble. The goblet squat is not something you grow out of. It's something you wear into. It gets better as you go.
Remember: In a squat a your hips go DOWN. In a hinge, your hips go back. The squat is a squat, the swing is a hinge. This is an important distinction.
Goblet Squat Key points:
Back flat
Heels down
Elbows in
Knees in line with toes
How to Do The Goblet Squat + Chain Workout
Strong ON!
– Pat
PS – I have a lot of very nice goblet squat workouts in my very nice 101 kettlebell workouts collection on this very nice website here ==> 101kettlebellworkouts.com.