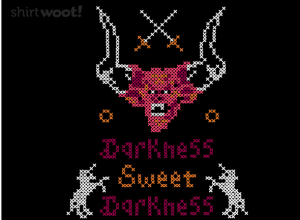 Turns out I'm going to Hell, again. And it kind of sucks, too, because I thought I'd just been absolved; but then Aleks Salkin, who is practiced in the sacred sciences, comes to town and informs me that for the intolerable treason of mixing my meat with dairy—which is the equivalent, morally, of boiling and killing a beast in it's own life-giving mother's milk—my legs are to be boiled in molten sulfur for one hundred billion calendar years. Give or take. I told him this was unfortunate, and preferably, I'd like to avoid it.
He said there was only one way, and now, I am Jew.
This was the first thing we did, when Aleks came to town, was get me saved—and I really do appreciate it. After that we listened to Extreme, and drank some IPA.
I was telling Som, because he came over too, to hang out, that I don't wholly subscribe to the rule that one ought to pair complex beer with complex food. Forsooth, I don't subscribe to it at all, is what I said! It is my belief that complex beer goes best with simple food. To that end, I contend that for an imperial IPA nothing is more handsomely appropriate than sourdough bread, and maybe a little butter. Take a bite of the bread first, then have a sip of Dirt Wolf; it causes the beer to ring loudly in the mouth. This effect is hard to get from food of any greater complexity, say, a curry dish, or kimchichigae, which I can't even pronounce. Anyways, tell me what you think in the comments. Am I way off here?
Training was good. A few presses, we did, here and there, some muscle ups, a little crawling, and leg raises. Finally we filmed this, just for you.
– Pat
One Meal a Day
PS – My new One Meal a Day nutrition protocol and minimalist training program comes out in 2 weeks. If you want an advanced copy, then CLICK HERE to join the Inner Circle, where it comes out next week (you'll also save $17).