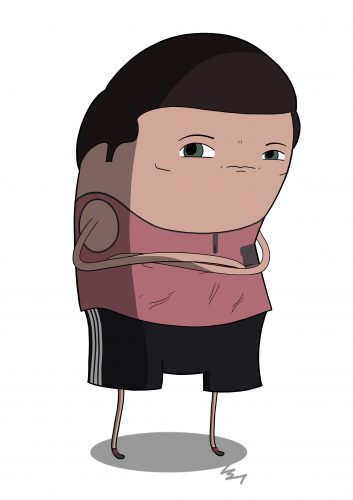 OK so this post is about growing an email list. This is something I talk a lot about in my Action Insider which you should join because, like I said, my dog is in fine health but could take a turn at any minute. The reason you want to grow an email list is so you have people to make offers to. An offer meaning a sale. Now this is an intricate process and not as easy as it seems. I'll try and go into as much detail as I can so sit down and get comfortable.
An email list is just a database. It's a collection of people you talk to on a regular basis. This post will discuss not only how to grow an email but also how to engage with an email list. But let me first say if you are some kind of spammer then I want nothing to do with you. My approach is not that. Really for me, my approach is how do we create an authentic connection between you and your audience and make them want to become customers because they enjoy what you say and benefit when hearing from you.
I will tell you my approach works very well for me (I do about $30-60k/mo, depending on the promotion and time of year) but there is no way that I can say whether or not it will work for you. It's possible you may not be a smart person or you could be lazy, who knows. I have to say this because if I don't the FCC may get upset, which I knew someone who worked for the FCC once and he was concernably overweight. Not that there's anything wrong with that, I just couldn't help but notice.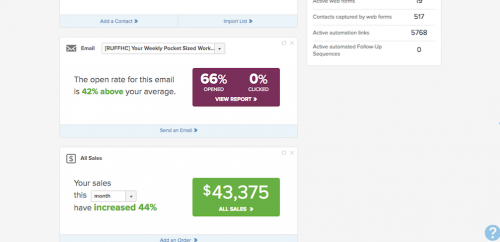 So let's talk first about tech, meaning, of course, technology. The two things you need to start an email list are an autoresponder or CRM like Infusionsoft or Aweber or Mailchimp. I use Infusionsoft because it's the best but also it is kind of expensive. Aweber or Mailchimp are better starting out if you don't have a lot of money, like I do. Other than that you will need some kind of page from which to collect people's name and email, like this one. I use a piece of software called Clickfunnels for this, but Leadpages is another option.
OK, now that that's out of the way we can really get into it.
Best Ways to Grow an Email List
There are three strategies for growing an email list. One is through direct advertising, another is through affiliates, and another is doing it the old fashioned way through blogging and social media or what some might call SEO. I don't do a lot of affiliate marketing because I don't like the kinds of people who engage in that, typically. So I won't talk about joint ventures or list swaps or any of that. I'll focus instead on advertising and blogging.
But the first thing you need before knowing anything else is something to give people in order to entice them to join your email list. My primary offer is a 101 Kettlebell Workouts eBook. This is very appealing. Whatever you make should be very appealing also, whether it's an eBook, or a course, etc. Whatever you do, just don't have a box that says sign up for "free updates", because who in the hell would ever want something like that? This part is so important, do not underestimate it. You want to come up with something that is impossible (or at least very hard) for people to resist.
So you come up with some kind of bribe, I guess we can call it, that if people give you their email, they get whatever that is. I would come up with three or four of these in fact and test them at various times to see what gets the best response. This is called "split testing", it's a term we marketers use. You can split test pretty much anything. I even split test ads to my wife seeing which is the best way to get her started on dinner, because it's worth $10 or whatever just to see what kind of names she calls me.
But now the question is how to get people to see this thing and want to opt in for it. "Opt in" is a term we marketers use also, it means when somebody gives you their email for that thing you made, whether it's an eBook, or a course, etc.
The first answer is you advertise on Facebook, Google, and wherever else. I recommend starting with Facebook because it's the easiest and can be very effective. You will need a professional page and that's about it. I'll do a post in the future about how to set up ads that do a good job on Facebook. We'll see.
But here is a picture of one my ads on Facebook, in the meantime.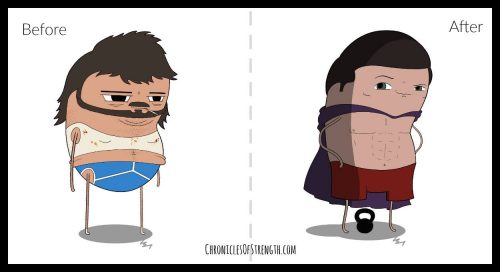 The headline is "101 Kettlebell Workouts to Keep In Shape Over the Holidays–Yours FREE." It converts really well. I have been running this ad for years (with different images and headlines) and it has always done well. Don't try and steal it though because I'll know and then will have to sue your ass, unfortunately.
So when people click my ad they go to this landing page. "Landing page" is a term we marketers use, it means a page where the only thing someone can do is either enter their email or leave the page. They can't click around on anything, really.
The next strategy is blogging. It's a little slower but overtime can work well. The upside is you don't have to spend any money. It's more of a time investment. "Time investment" is a term we marketers use, it means instead of spending money you spend time.
The secret to blogging is to be consistent and to write blogs in a way that people might search for them on google. For example, "How to Grow an Email List." Then, you give content throughout the blog and at the end you tell people that if they want more they should join your email list, which is what I'm going to do, probably, at the end of this post.
You can speed up this approach by combining the two methods and running ads around your blog posts. That is how you get the best of both worlds. That's ultimately what I do, because of how I have so much money to spend. But even if you don't have a lot of money to spend I would say you should still set up a small ad account and just see what you can do. Even a little goes a long way.
What to Do with an Email List Once You Have One
Let's imagine you now have an email list. These are people who have said they are at least willing to hear from you once. So the first thing you have to do is make an impression. What you need, in other words, is a welcome email. "Welcome email" is a term we marketers use, and what that means is an email everyone gets automatically as soon as they opt in. "Opt-in" is a term we marketers also use, but I already described that one.
Your welcome email should be friendly and set expectations about what people will get out of being a subscriber. It should also give some good content and maybe link to a few of your best blog posts. You want to really impress people. If you can just remember to impress people, you'll be fine.
The point of a welcome email is to get people to see that your stuff is worth reading and staying subscribed to. Most people hate getting emails from other people on the internet because they are full of spam. So you need to get it to reflect upon your audience that you are not that kind of person.
Most of all your other emails should be helpful and engaging. Share ideas and solutions to people's problems. Content should not be a problem for you. If it is, then you probably don't know what you are talking about, and have no reason to be starting an email list anyway.
Another concept I want you to understand is one called goodwill. "Goodwill" is a term we marketers use to assess the level of trust and engagement among our subscribers. Having high goodwill means people like you and maybe even respect you. They read your stuff. They buy what you sell. Having low goodwill means people do not like you and also do not respect you. They do not read your stuff. They do not buy what you sell.
Certain things build goodwill and other things diminish it. One thing that will build goodwill is having excellent or at least really good content. Nothing gets a person to like you more than actually being helpful to them. Another thing that builds goodwill is delivering on promises. When you sell something you should always exceed a person's expectations. That builds goodwill and also it builds repeat customers.
Things that diminish goodwill include affiliate marketing and/or constant promotion. People don't like being sold to all the time. It is actually really annoying. That said, people are looking for quality goods and services that can help them. So don't be afraid to make your offers, just don't be sleazy about it.
I will tell you that I make about two good offers to my email list a month. Everything else is just good, free content. I do email regularly, and sometimes everyday, but I vow never to email unless I have something important to say or at least somewhat interesting.
Eventually you can think about building automated sequences and what not but starting out you want to get a feel for what your audience responds to. This means writing mostly daily broadcasts and making offers as you go. You should also ask for people to hit reply and give feedback as much as possible. Not every person will have a good idea for you, but some will.
Alright well that's the end of this post so leave a comment if you want or if you have a question I will try and answer it.
Strong ON!
– Pat
PS – You might also enjoy being part of my Action Insider because not only does my car make 385hp, but I also have a full hour long video on how to blog for business and grow an email list. It's very in depth.
I also talk about how to set up Facebook ads.
PPS – Also, if you want to pay me $1500/mo I will be your business coach. We'll need to have a call about it first to see if we're a good fit, but if you want to have that conversation then email me at PatFlynn@ChroniclesOfStrength.com with the subject line of "consulting".
$1500/mo may sound like a lot but it's not really, especially when I can help you make a lot more than that, so long as you can listen and do what I say. Is that a guarantee? Of course not, that's why we need to have a call to find out!