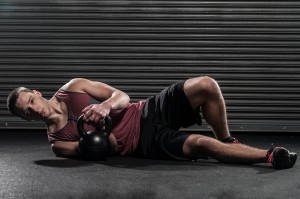 This post started as an email sent to all my delicious readers some two or three days ago, can't remember, but it generated such a stirring response that I thought it worthy of elaboration.
The chief aim of this post is to provide some instructions on how to make your own minimalist training program, should that be something you're into. My only worry is that the bulk of folks who read these simple instructions will do what is very nearly always done, and complicate it.
It is alarming that whenever something simple is presented in the ways of fitness, strength, and health, how it must first be made into an intricate, convoluted, and preposterous abomination before it ever becomes believable or taken in by a turdy fitness magazine. But this, of course, is wrong. Waving variables and odd percentages do not make for a good or clever training program. They may look like they make for a good or clever training program to the eye of the uninformed and inexperienced, in the way that a piece of congressional literature looks like good writing to the eye of an idiot, which is to say, to the eye of a congressman, but anybody with a fitness IQ above 17, which brings us down to around 3% of the American population, can easily tell otherwise.
The following instructions are simple. Please keep them that way. If you have any specific questions, ask them in the comment section, and I will be happy to help you out.
Fitness Minimalism: The What and the Why
As a minimalist, and with minimalist training, the goal, always and foremost, is to exercise for health, and not for the sole sake of getting better at exercise.
Meaning, the goal of exercise is to fatigue the muscles, and to stimulate positive, healthy growth. Therefore, the priority should never be reps or load, but quality, because precision must precede power if you want your efforts to amount to anything meaningful.
Ultimately, minimalism is where effectiveness meets efficiency, or the point where we have found the least amount we have to do to be successful.
When I say minimalism is effectiveness meets efficiency, here is what I mean.
Effectiveness is doing the right things. There are forty three billion exercises in existence today, last I counted, and you really only need about 20 of them to be successful, maybe less.  These exercises, I refer to as the "vital few", and all the rest, "the trivial many". The fundamental mission of a minimalist, therefore, is to focus his efforts on the vital few—the movements proven to produce the greatest results.
What are these movements?
Well, I'd like to approach this first by separating movement out its most fundamental components, which are:
Push
Pull
Hinge
Squat
Rotation
Locomotion
Direct Ab Work (Not usually included, but I think it's important)
From here, we can venture a few specific movements (by no means all inclusive).
Push: Push Up (horizontal) or Military Press (vertical)
Pull: Bodyweight Row (horizontal) or Chin Up (vertical)
Hinge: Single Leg Deadlift
Squat: Front Squat
Rotation: Windshield Wiper
Locomotion: Bear Crawls
Direct Ab Work: Hanging Leg Raise
There are, of course, a few other movements we could swap in here or there, but those listed above, I assure you, could get anybody all the results they could ever want, and then some, if worked properly…which brings me to my next point.
Efficiency means doing things right. Just selecting the right movements isn't enough, you also have to work them in the right way. This means performing them with faultless form, and selecting the appropriate training variables—density, volume, intensity, duration, etc (please see below).
So when you have selected the right exercises (chosen to be effective) and then you have adjusted all the variables to the point where you are doing the least amount you need to do to be successful (chosen to be efficient) you have then arrived at what I would call a minimalist training program.
Sometimes people get it mixed up, and think minimalism is all about being lazy. This is a mistake. Minimalism is about being selective, sensible, and concise. Has nothing to do with being lazy.
But still, why work harder, if you don't have too?
Exercise is a stressor, and little good ever comes from overstressing yourself. Quite literally, if you over exercise, you are shaving years off your life.
And the formula for a healthy, strong life is really quite simple. I've shared it before, but I want you to have it again. It is as follows:
Frequent low-rep, high-quality strength training (4-5 days per week) + Less frequent high intensity metabolic conditioning (1-2 days per week) + As much low-intensity cardiovascular activity as possible (brisk walking, hiking, gardening, etc).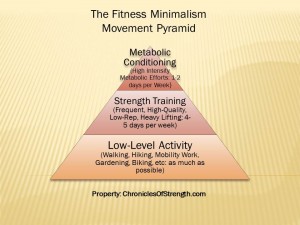 In other words: lift heavy a good deal of the time. Work your ass off some of the time. And move lightly, very nearly all of the time.
Sample Day 
I'm not going to lay out a very basic sample day for you—not an entire program, you'll have to join the Inner Circle for that, but at least a day.
[If you'd like an entire program written out for you, I have the full The Metabolic Reset and nutrition protocol (see below) coming out to all Inner Circle on November 1st. CLICK HERE to try it out (cancel anytime).]
Let's begin.
Day 1 Strength Routine:
Push/Pull:
Double Clean and Press x 1,2,3,1,2,3
Pull Up (Weight as needed) x 1,2,3,1,2,3
Hinge/Squat:
Single Leg Deadlift x 1,2,3,1,2,3
Double Kettlebell Front Squat x 1,2,3,1,2,3
Direct Ab & Rotation:
Hanging Leg Raise x 5 x 5
Windshield Wiper x 5 x 5
Locomotion:
Bear Crawl x 50 meters x 3-5 rounds (to make this more difficult, don't focus on speeding it up, but slowing it down).
Metabolic Conditioning Routine:
The Beastmother
Low Level Activity:
Brisk Walk (30-60 minutes) first thing in the morning and before eating.
Another Brisk Walk (30-60 minutes) immediately post workout and before post workout meal.
Clustered movements you may perform in a superset, meaning back to back with no reset in between.
Frequently Asked Questions
How Heavy Should I Go?Unless you are a complete greenhorn, work with a weight that is between your 5-7 rep max for each applicable movement, and for three months, don't up the weight. This way you start with a "heavy load" and finish with a "light(er) load". Effectively, you have then waved the load by not waving it at all.
What If I Don't Have Weights. Can I Use Bodyweight Exercises?Of course, just select the most appropriate bodyweight variations for each movement pattern that would be equal to your 5-7 rep max. This might require that instead of push ups you do one arm push ups, instead of bodyweight squats, pistol squats, etc, etc.
Is The Brisk Walking Really Necessary?I think so, yes. Not only does it help to increase AND prolong the fat-burning effects of exercise and fasting, and promote recovery from strenuous exercise, brisk walking is too very therapeutic for the mind. I would really prefer if you did your brisk walking outdoors, too.
Any other questions? Please drop them in the comment section.
 The Metabolic Reset: 30 Days to a Leaner, Harder, Healthier You
As many of you already know, the new Metabolic Reset will be released to all Inner Circle members as the newsletter this month. The purpose of me writing this program was to provide the most clear and concise instructions on fitness minimalism, fasting, and nutrition–so that you can essentially just "plug in and play".
It will be released this Friday. CLICK HERE to join the Inner Circle now, so you don't miss out.
Here is what you will discover inside The Metabolic Reset:
The Met-Reset Strength Training Program (5 exercises, days per week)
The Met-Reset Metabolic Conditioning Program (My 3 favorite fat-blasting metabolic routines, 2 days per week)
The 30 Day Met-Reset Nutritional Protocol (STRICT for 30 Days–a combination of fasting and primal eating)
The 30-Day Met-Reset Body Transformation Challenge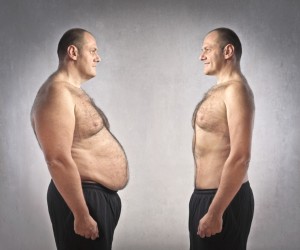 The 30-Day Met-Reset Body Transformation Challenge is a chance for you to make a full commitment to getting the body and health you deserve. This commit will be made to me, and as an Inner Circle member, I will be there to help you out however I can along the way.
The 30-Day Met-Reset Challenge is also a chance to win:
One month of Private Online Coaching with Me
A Signed Copy of Paleo Workotus for Dummies (Hits stores Nov 25th)
A Chance To Be in My Next Published Book
Here's How to Enter:
Sign up at the Inner Circle HERE.
Shoot me an email (PatFlynn@ChroniclesOfStrength.com) with the Subject line of "I'm In".
The deadline to enter is Tonight (Oct 31st) at Midnight.