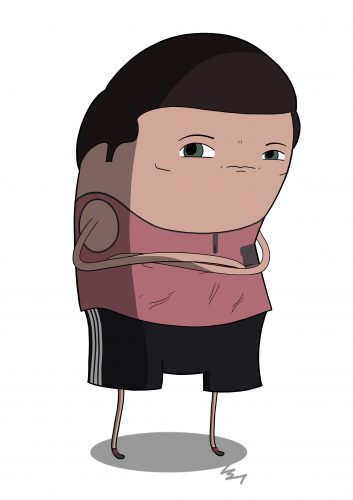 If your goal is to bring people to your side via a political rant on Facebook, may I offer some advice?
Most people respond poorly to reason. Data and statistics are boring and irrelevant, like facts. What most people make decisions over are emotions; emotions and feelings. These are the drivers.
Now while WE are all well to reason, and understand it and appreciate it and are susceptible to it, and enjoy very much our facts and figures and statistics, we must remember this is not how other (read: emotionally charged) people get around in the world. No, while WE may review the data, and make our decisions in a cold and examining and purely scientific way, even when selecting our trousers, not everyone does this, believe it or not.
So, rather than ranting and raving and slathering insults and blasting people left and right, try being inviting, try being warm, and see what happens to the tone and to the effect of the conversation, overall. Just out of scientific curiosity. Because even though you are right (which you are always right, of course, and so am I) if what you say is so off putting, or how you say it, you risk pushing people away rather than bringing them over to the enlightenment, which is to having the same opinion as you.
So start the conversation on common ground. Everyone agrees on something. And then, when disagreement arises, instead of belaboring the point that this or that person is empirically idiotic, which, clearly they are, because they disagreed with you, so what else could they be? Learn to say, "You make a great point, friend. I see what you are saying and I respect you. Now here is a little of what I think, if you care to listen." And don't mention how you're a reasonablist, or how you went to school for economics, etc–we can keep that between us. It can be our secret. Other people don't have to know. It's not important, anyway. What's important is you're courteous and respectful and that you talk to people who don't agree with you in a mannerly way, even though they are wrong, which they always are.
I think what you'll find is you can rather get along with People of the Wrong Opinion and have even a fruitful conversation with them, sometimes. You may, if you're lucky, bring one or two over to the enlightenment, that is possible. But at the very least they are no longer encouraged to hate you. And in a country with an increasingly larger divide among its people, in a time that is already so hostile and alarming, with people rioting and protesting and every once in a while shooting each other in the street, I would consider any level of pacification and agreement–or even mutual disagreement–to be a win. Wouldn't you?
 – Pat