Repetition and Resistance: A Short Book on Working Out
I wrote this book (Repetition and Resistance) to give you a one page workout plan you can use to build a lot of strength with. The book itself is a few more pages long than that. I did have to spend just a little bit talking about principles.
I think you will like this book because:
It's only $1.
It's got the world's best workout plan in it.
It's a "little bit funny."
But before you buy it, you should know:
It's only 7 pages. Or maybe it's 12 pages? I think it might be 12 pages.
There are no exercise tutorials in it, because you can just go to youtube for that.
I would LOVE IT, LOVE IT if you could leave a positive (hint, hint, wink, wink: 5-star) review.
==> CHECK IT OUT.
– Pat
UPDATE: This book is now the #1 best seller on Amazon in fitness and exercise. Thank you SO much!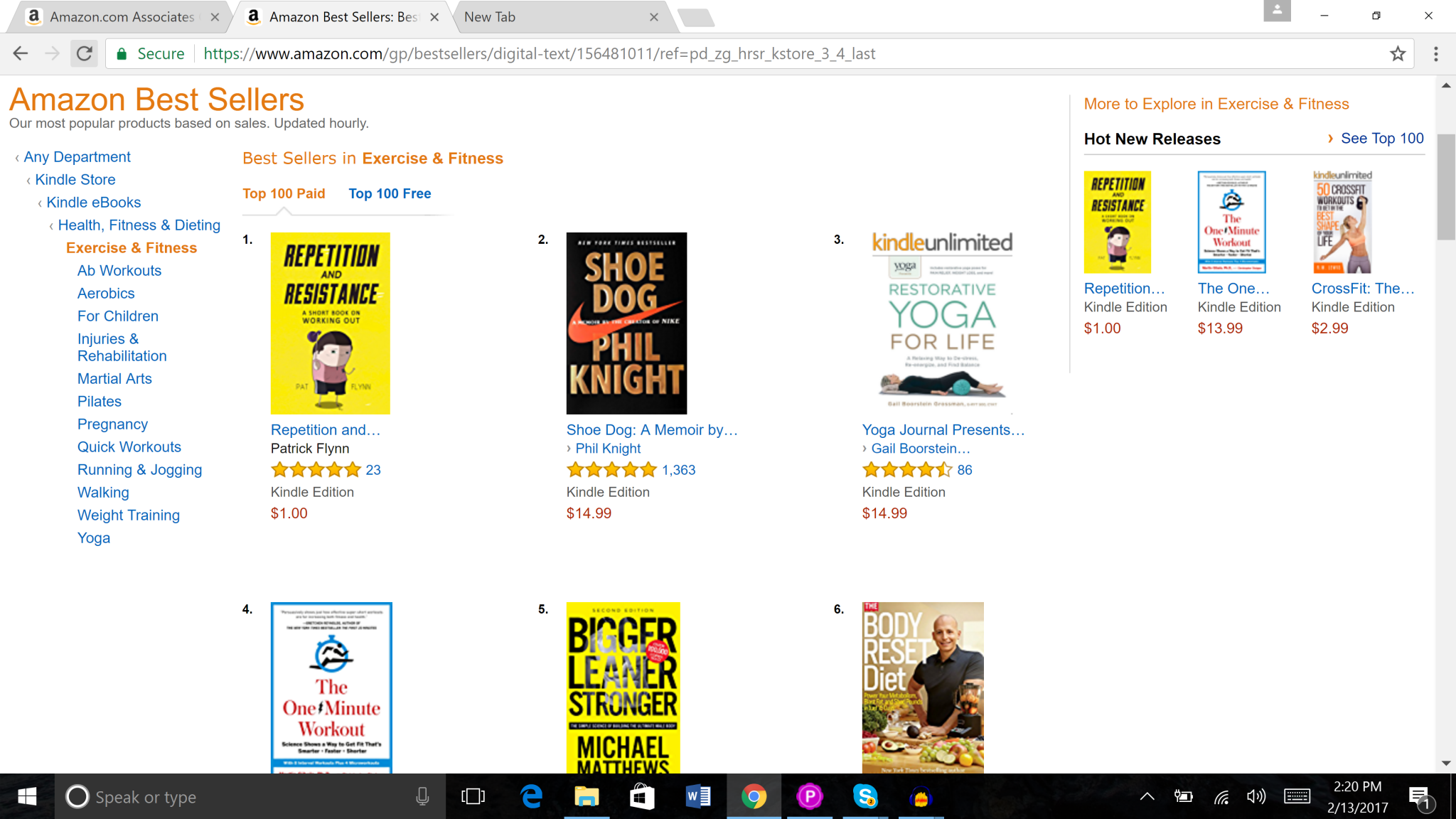 PS – As I continue to work on my "real" book, I intend to release a number of short, $1 books as part of my Repetition and Resistance series.
The idea is how can you use the same principles you would in the weight room to get better at anything that interests you. The next one is on writing.
PPS – Here's me talking through the actual 1-page workout plan.