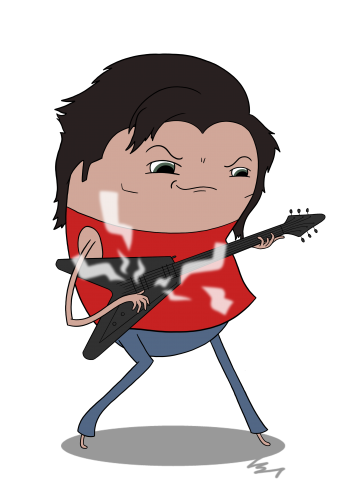 I am calling on you to create. The universe demands it, and so the universe sent me. You have my permission. Go forth and make beautiful, messy things. Go ahead and screw up. It's no big deal. You'll learn every time you do and get better because of it.
Here's my proposition. Starting today, make something new. Just one new thing everyday. It can be a painting, a picture, a paragraph. Heck, you could start a whole new business, if you want. But promise me: One new thing everyday. In exchange, I give you my word that doing so will make you feel a thousand times better about yourself.
Because that's how the universe works. It wants you to create; it sent you here to create. So when you do what the universe wants, you feel good and more at peace than not. I think it has something to do with energy. Others may call that energy Life Force. I may even call that energy Life Force (when I don't think anybody is around).
Go now, and create.
– Pat