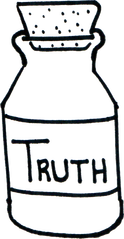 I saunter down to the local Whole Foods probably twice a day, where Tom works, and get the usual carrots, kombucha, and Kiwaii. I get my curcumin there, too.
Curcumin is hailed by many as a "miracle nutrient", and Lord knows I like a good miracle as much as the next fellow. The only snag is a miracle in this country is never free and hardly lasts two weeks before you have to get it renewed.
I feel bad for Lindsey, a pleasant slip of a girl, who has to put up with my pestering or forfeit her salary. I mustn't feel too terribly bad about it though, because I do it every day. Lindsey is something of a Healer, I think, a specialist in Ayurvedic medicine, and doubtless the best in Downingtown. I ask her questions all the time, and because her replies have been consistent with the research 95% of the time and not merely the usual mystic claptrap you've come to know and rely on in such departments, she has overtime earned the trust of a very skeptical, incredulous man. Who is me.
She informed me of the benefits of curcumin, which she said, prevents and treats a variety of serious disease and conditions, including:
Cancer
Heart disease
Osteoarthritis and other painful skeletal conditions
Digestive disorders
Depression
Lung disease
Liver disease
Alzhimer's disease and dementia
And so on, and so on
The list was preposterous, and I could not take her word on it; it was too obscene, too far-fetched, too incredible to be believed. So I went home and consulted the Oracle, Examine.com—as they compile and review research, and do a lovely job of it. To my surprise, the return was consistent. All her assertions, though seemingly outrageous, were of strong validity. She was not insane.
"Ok, so this one then?" I held up two specimens of turmeric, favoring the one on the right.
"No, I think you'd be better off with the BCM-95, as far as curcumin goes. It's on the other aisle, in joint health."
She informed me that curcumin, the "miracle nutrient" has very poor bioavailability on it's own, less you take it with some black pepper. The alternative, and a quite pricey one at that, is a form known as BCM-95, a "super absorbable, scientifically validated" curcumin extract–the "best supplement ever", she said.
"Here it is." She said, "And I think there are only two companies who can use BCM-95."
"Are they reputable?"
"I'd say so."
But again, there were two specimens.
"So which one is better, the blend or should I take it straight up?"
"Well both still have all the anti-oxidant, anti-inflammatory, and anti-cancer properties of curcumin, just one has Boswellia and the other doesn't."
"Let us be done with this frivolous talk. I'll take them both. Thank you."
And then I left, $135 dollars poorer.
I have been taking the specimen for a month now, and I'll tell you straight up, I think it's legit. Normally I would run a course of supplementation for a good three months before venturing an opinion on it, but in the case of curcumin I am persuaded precipitately.
I have no serious ailments which I am trying to get rid of, excepting only a handful of unclassifiable mental derangements. But I feel more springy in my step, and over the last thirty days, it feels as if gravity has eased up a bit. I bounce and I bounce, from here to there and everywhere. My achiness, which was for the most part uncommon, is now completely unknown. I had a crunchiness in my elbow, and that has since been alleviated, too.
I feel more fully recovered. More zingy. Hail curcumin. Hail Zorp!
Do you take curcumin? If so, what has been your experience? If not, please feel free to drop a comment below and recommend any other helpful health supplement(s).
Here's What I've Got Lined Up For Inner Circle Members This Month
I want to share my best ideas with you, my best programs, and some other things, too. The Inner Circle is for people who want to work closer with me on achieving their goals, and my job is to provide you with everything you need to do so.
Here's what I got lined up for Inner Circle members this month.
CLICK HERE to try it out for a month, it's $20, and you can cancel anytime.
The Great Destroyer Program

This is the toughest program I've ever made. Use it only once or twice a year to get into "stupid good shape".
7 Surefire Strategies to Enjoy the Holidays WITHOUT the Weight Gain
I want you to enjoy the holidays guilt free and withotu sabotaging all your hard earned progress. Follow these seven strategies to help you take a per-emptive strike on the holiday caloric onslaught and battle the bulge. And in case things go terribly, terribly wrong, I've got some helpful damage control formulas in there for you, too.
The Creatini
My morning health cocktail, The Creatini, is brimming with anti-oxidants and amino-acids. The best way to start the day, in my opinion.