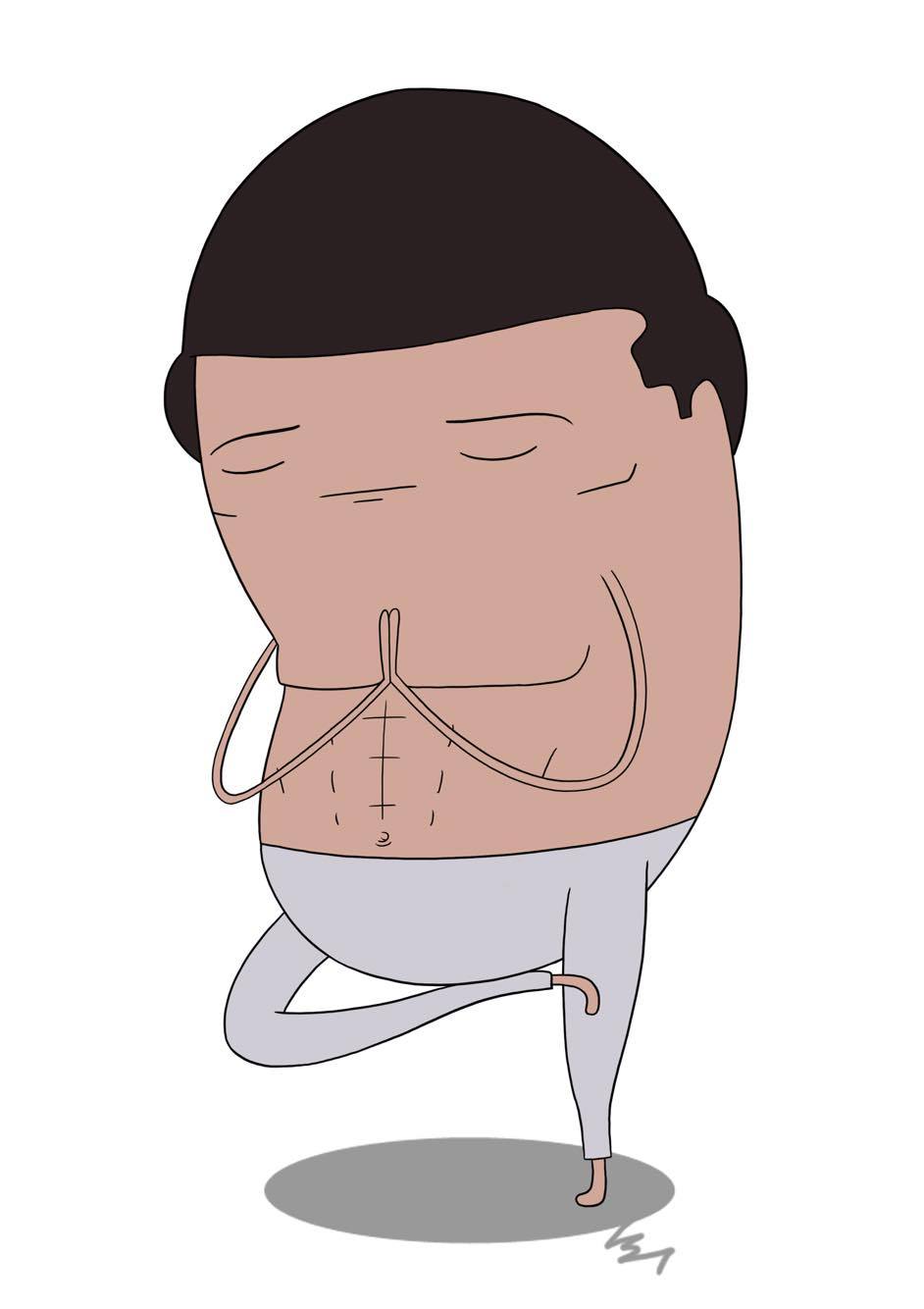 Not long ago Dan John wrote a post on minimalist stretching, offering two very high-yield exercises: The stony stretch, and the windmill. That post is worth a read. My take is a little different. Complimentary, of course. But different.
what I'll do is walk you through a few of my go-to bodyweight mobility moves, exercises that are actually strength based and require no stretching at all. Because mobility, we must remember, IS strength. They are not two separate things.
In Short: Mobility is how WELL a join can move. Flexibilty is how FAR a joint can move. And what (read: most) people need is not to create more ranges of motion, but to gain control over what ranges of motion they already have.
Now, my selection here is by no means comprehensive and could never be. I don't know where YOU need more mobility, or even if you do at all. Maybe you're Spiderman. I know he reads this blog. But the idea of "Minimalist Mobility" is to take a shotgun to it, and start blasting away. In other words, here are a few exercises (say, the 20%) that will cover most (say, the 80%) of what you *probably* need.
Lower Body Mobility
The first video is a series of mobility squat exercises. Let me list them out for you.
** "Sit Down" Squat – Squat as  low as you can, roll forward onto your shins, point your feet, and sit back. Reverse the movement to standing. Useful for hips, knees, low back, etc.
** "Heartbeat" Squat – Squat as low as you can, push your hands in front of you, and posture up. Stand. Useful for posture, core control, that sort of thing.
** "Burpee" Squat – Just a lower-impact, mobility focused variation on the classic bodyweight conditioning move.
** "Triangle" Squat into "Sissy" Push Up – Point your toes slightly toward each other, standing feet together. Then, squat down with your weight on the balls of your feet. From there, lean forward into a "sissy" push up (not sure how this got the name "sissy" push up, because it's actually pretty darn tough), which is more or less a decline push up from a crawl position.
Upper Body Mobility
For the upper body, I do a lot of Hindu push up work. Opens shoulders and T-spine–actually the whole spine–along with the hamstrings, calves, and low back. As far as bang-for-your-buck mobility goes, these are "pretty hype", as they say.
The last one move is a sort of hybrid Hindu push up, cobra-looking, crab thing, is what I call it, anyway.
Check 'em out.
Putting It All Together
Mobility work is the broccoli stem of exercise plans. You know it's good for you, but don't always want to eat it. I get it. Because I'm the same way. So the best thing I've found is to just make the mobility work more interesting, somehow. Dare we say, fun?
Flows and combos are one way to do it, as we see here. Making the movements not *just* about mobility, but also about strength and breaking a sweat. It's the difference between steaming your broccoli, and cooking it in butter.
Just have fun with it, OK?
Strong ON!
– Pat
PS – Last chance to join my "super-happy-fun-time, online kettlebell workout club that works sort of like Netflix" at a mountain of a discount.