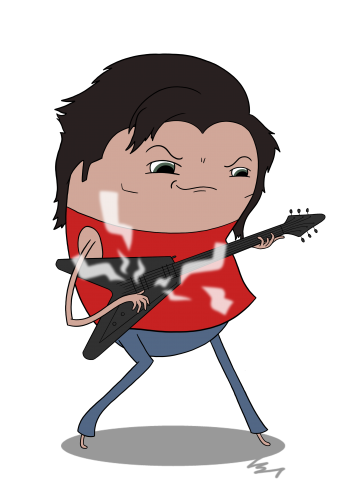 I think everybody should play at least one musical instrument, even if that musical instrument is your voice. The gift of music is something we all come together for. I have known many people who don't like TV, or going out to the movies, but I don't think I have ever met a single person who hasn't liked music.
I know people don't like certain kinds of music, but almost everybody has a kind of music they do like. As I've gotten older, I've grown accustomed and accepting of  different styles. I used to be a rock guy. I still am a rock guy. I love AC/DC, Van Halen, and Dream Theater. I even listen to death metal. (Opeth is one of the bands I find especially beautiful, in a sinister sort of way.)
Only, I love classical music, too; and jazz. Honestly, I would never have come to appreciate jazz (or classical music) if it wasn't for high school. A friend dared me to try out for jazz band and I made it. So then I had to learn all these standards (like Take 5, Dave Brubeck), which I hated, but slowly started to develop an appreciation for. Not many people know this, but I was originally in college for jazz performance on the guitar, until social pressure pushed me into getting a "real degree", which I later dropped out of.
It's a funny story. I only have one class left to take. I'll tell you about it later.
OK, that's it for now.
Goodbye.
– Pat