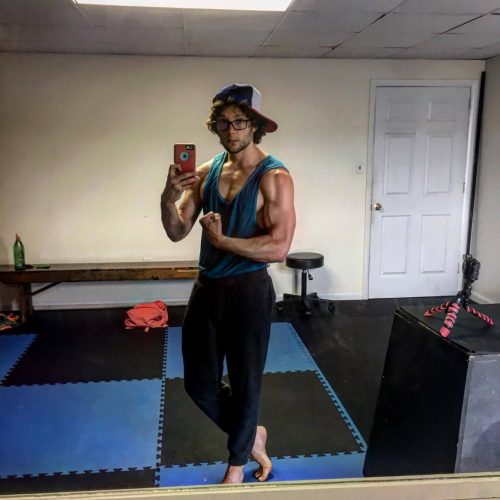 Why do some people lose weight while others fail?
As a a writer, I have the somewhat pesky obligation of not being wrong. The commitment is one part personal, another part interpersonal. I know I write best when I write what is true, so sticking to what I know, and not what I pretend to know, makes my job this-much easier, and my job is not all that easy to begin with, so I have to take what I can get. But I also know I owe it to those who follow me to be sincere in what I say. So when somebody asks me why is it that some people lose weight, while others fail, I respond: I don't know.
But here is what I think it may be.
Everything I have overcome in life, from anxiety to obesity to dandruff, I did so by acting in spite of my mental state. I had no magic way of changing my mindset or beliefs — not at first. I became lean because I acted in reverse of my beliefs, in reverse of my hunger and emotional impulses toward eating, acted in a way that changed the way that I think. I do not believe my mindset was altered first. When I was anxious, I also acted in reverse my beliefs, though not as simply, and went into the storm every time I was able and felt horribly uncomfortable and wet until the clouds passed and the sun offered some small reprieve at last. I do not believe my mindset was altered first.
I believe my accomplishments (if that's what we're calling them) began with awareness, and after awareness came acceptance. Awareness of the state I was in, of the way I was thinking, and of what I was feeling. Becoming friendly with my demons, not banishing them. Not trying to get them to bury themselves but working on accepting them and understanding them and even, to a small degree, appreciating them, like you would any small pest who's been around long enough to earn your admiration through sheer persistence. I had a similar experience with a slug once. So whether it was hunger or worry, I learned to welcome these painful, knotting emotions and compulsions, not suppress them, not shoe them away. This slowly but certainly allowed me to respond, rather than react like a person under possession of his or her own thoughts. To make better decisions. To regain control.
In short, you might have to fake it til' you make it.
Strong ON!
– Pat
PS – We should also talk about setbacks. We'll do that next time.
PPS – I'm running a new 5 day kettlebell challenge.