Because probably none of you who read my blog have ever thought about the Milwaukee Zoo, or what it might be like to go there, I am going to write a review of the place and convince you of some of the merits of this divine paradise, and maybe by the end you'll wind up looking up prices for a summer pass, which I am told pays for itself so long as you go more than once per season.
My intention is to be an honest and open and fair critic toward this most interesting public ground upon which people come to gape with their mouths open, despite my biases and me just not being all that fond of zoos to begin with. Animals smell. That's the first of it. The second is that as a taxpayer I am also not overly fond of my money being mulcted out of me in order to fund an operation on a goat to have its teeth mulcted out him in case the animal goes rabid and tries to chew up a child or two in the petting area. That I am against.
But alas, it's just one of those family things. So off we went.
This was not our first time to the Milwaukee Zoo, mind you. But neither are we technically veterans. I would say we have gone three or four times. And on this occasion we were accompanied by my father and step mother, along with our two children, Roan and Meara, who you know.
The first creature we encountered was–hold on, let me look–yes, the flamingo. These silly, pink, long birds are off to the right as soon as you walk in. They don't do much, flamingos. Mostly they either stand on one leg which is a little show-offy, if you ask me, or they kneel, except their knees bend in the opposite direction of ours, so that takes some getting used to. But I guess that's all part of the spectacle, now isn't it?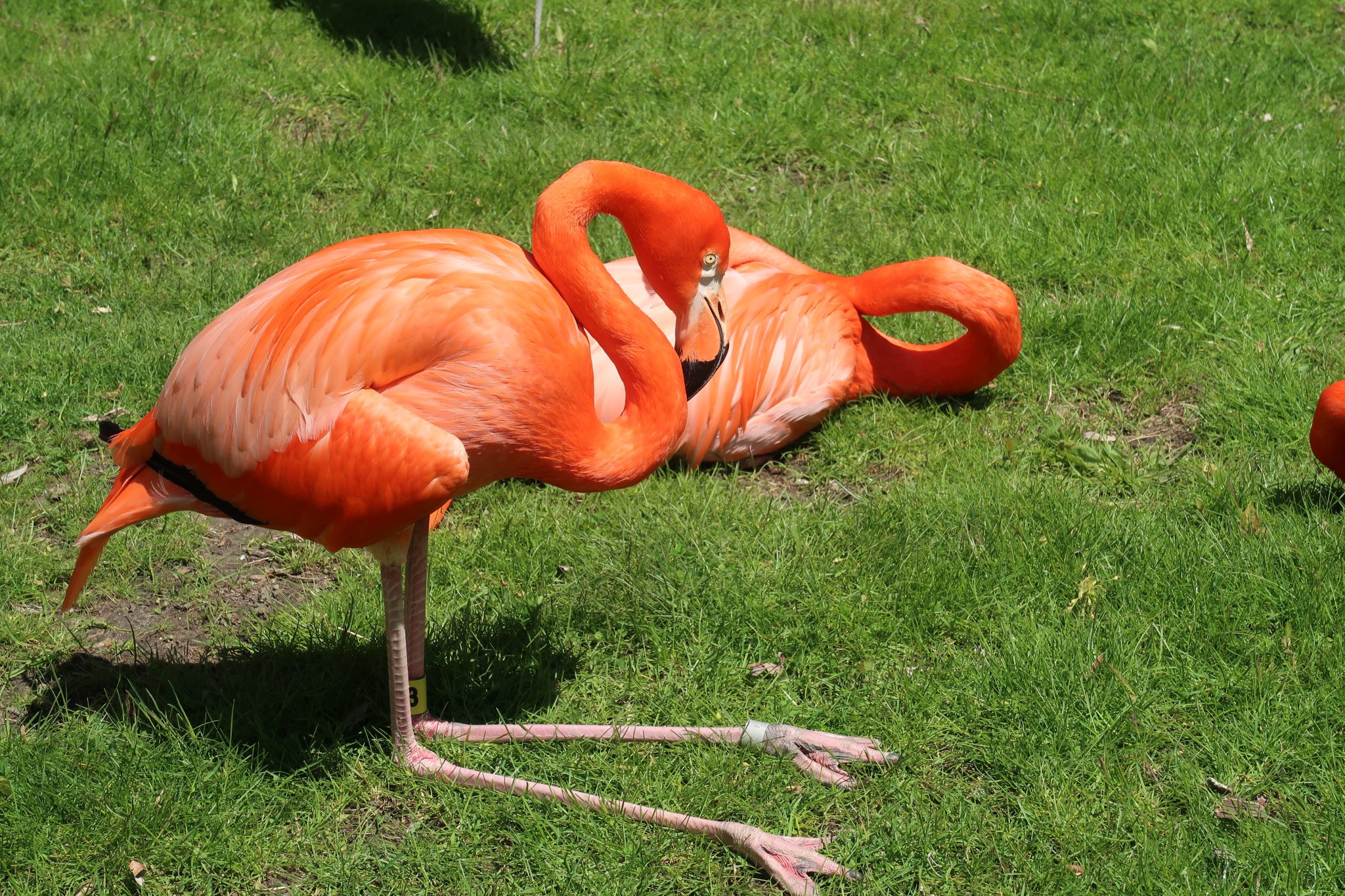 So after the flamingos we went to see the birds which are about the boringest thing in the world to look at. Not that I don't like birds it's just when I'm at the zoo I'd rather see an animal that can deliver sudden death to someone or is otherwise immense. I don't think a bird can do that, except to maybe some small fish or worm. I like to see the big beasts. But I did enjoy the penguins, I'll admit, and then there was this one other vulture-looking spawn of the devil that I bet could have taken my sister out if she mouthed off at it like she does to my dad most of the time.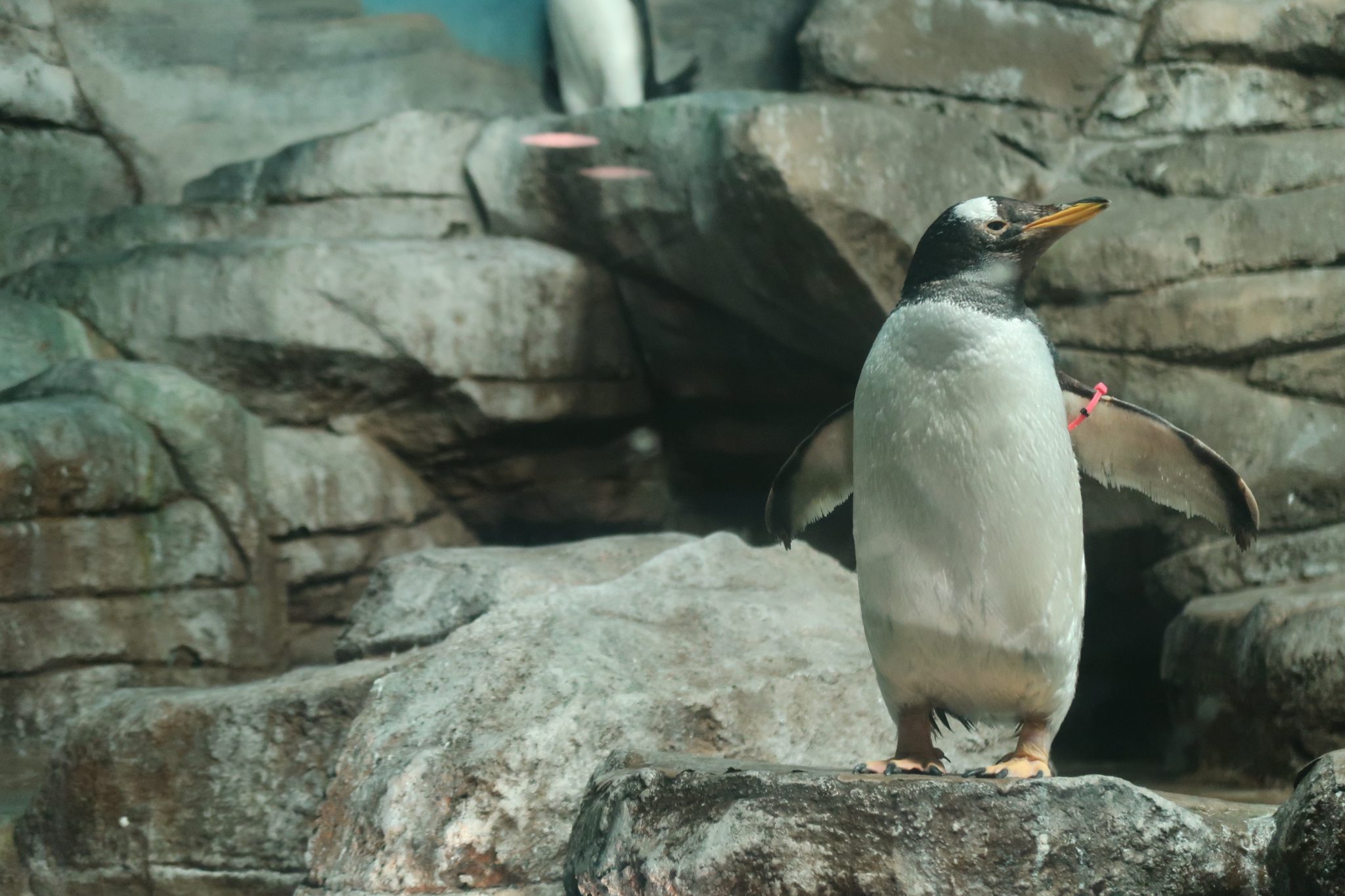 When we were done with the birds we went to the monkey area. Here is where we found the mighty mandrill. The mandrill is the monkey whose face looks like a rainbow was painted on it, kind of, only they are actually ridiculously ugly. And the mandrill I ran into had a real attitude about him, for whatever reason, and was looking at us like we were the ones with facial problems. He was arrogant too, of all things, and had one foot rested up on a log like some decrepit geezer who gave up on having manners after his third wife died, because what shits does he have left to give? I'll tell ya. It's because of employees like this one that The Milwaukee Zoo is not getting a five star rating out of me.
4/5.
– Pat
PS  – If you enjoy the Milwaukee Zoo, you might also enjoy this collection of 101 Kettlebell Workouts, because you just never know.