The Super Happy Fun Time Kettlebell Workout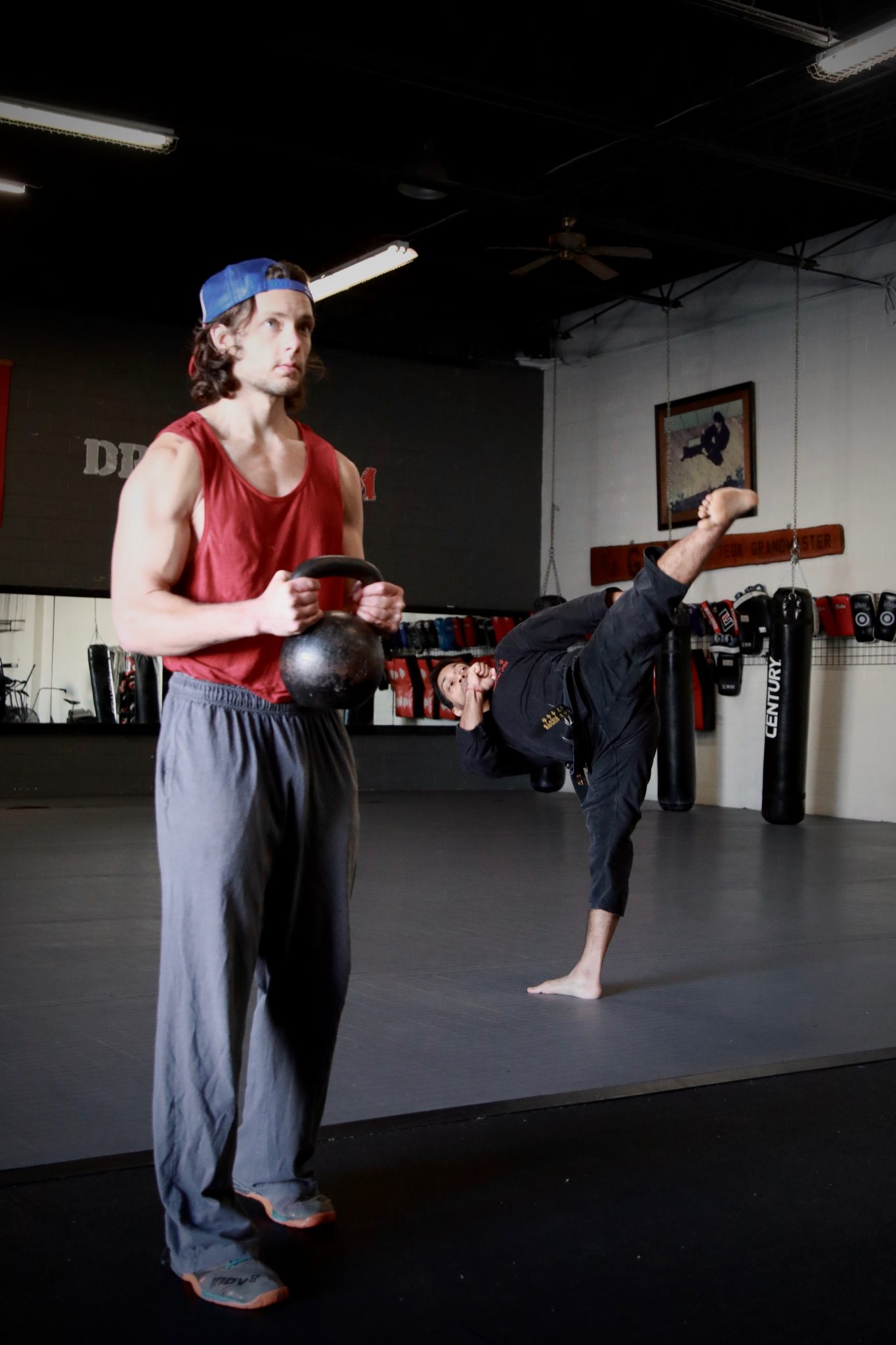 In my early days of Tae Kwon Do, we'd do something called "Super Happy Fun Time" drills, where, essentially, we'd kicking each other in the ribs, until somebody passed out.  It was a sort of toughness training. And it worked. And it sucked. And I hope I never have to do anything like that again.
So, imagine that, if you can envision such agony, and apply it to a kettlebell workout. Hopefully, that'll give you some general idea of how unpleasant this new #IBetYouCantDoThisWorkout routine is. Now, you won't break a rib. But you will be gasping for air and pleading to the gods for it to end.
Have I made it enticing enough?
The Super Happy Fun Time Kettlebell Workout
So, we'll rely on the big three double kettlebell exercises for our destruction:
Double clean Double press Front squat
For round 1, add one rep to the double clean every set, until you work up to 8. Keep the other two exercises at one rep each. (Essentially, you're laddering only one exercise, every round, while keeping the other two "stagnant."
For round 2, the same thing, except now you're adding one rep to the double press every set, again working up to eight.
For round 3, add one rep every set to the front squat. Weight: 2 x 20kg men; 2 x 12kg women. Goal: To finish as quickly as possible, with good form, of course.
Good luck and,
Strong ON!
– Pat
Related Links and Resources
My Free 5 Day Kettlebell Fat Furnace Fitness Challenge
Strong ON! – Daily Generalist workout programming, challenges, nutrition plans, community, and more!