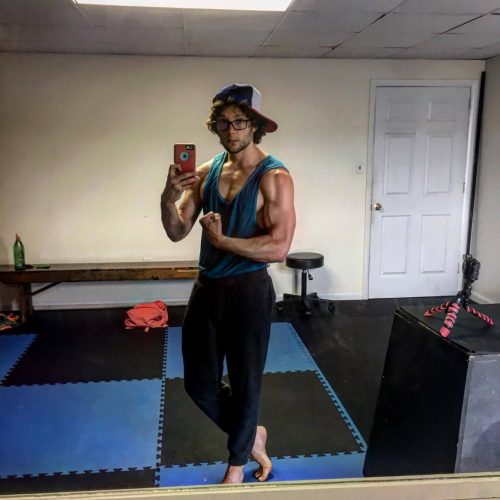 The Expert-Generalist
Lately, I've been talking a lot about training to become an expert generalist, or someone who is better than most people, at most things. I do think this is the ultimate fitness approach.
The expert generalist is the best at being rounded. They can do all things well. They suffer no suckitude. Ask them to do something, and they shall. "No sweat, dude. Totally got this."
The expert-generalist (are we hyphenating that now? I suppose we are.) pushes to the point of selective trade-off, and then makes the trade-off.  (See what happens when you start hyphenating? Everything gets hyphenated.) They cycle skill sets. They improve overall. The go as broad as they go deep. And they go deep.
In fitness, this looks like someone who can deadlift more than a Teddy Graham, while still being able to outrun a skinny, long-necked, aerodynamic middle school track athlete, do more strict pull ups than most people in Crossfit can kip, and kick about as high as any given black belt. The exert-generalist is not a competitive powerlifter. They give up setting world records so they can still have a neck. They're happy with *just* a 2.5 – 3x bodyweight deadlift. They like being able to turn and see things.
The expert-generalist is lean. Often shredded, in fact. For men, 7 – 12% bodyfat, women, 17 – 22%. Are they winning bikini competitions? Perhaps not. Are they stealing glances at the beach? Every day. Or at least in theory. Just, most people aren't at the beach every day, you know? I have one friend who is at the beach every day, but he is not an expert-generalist. He's just some guy with a tan. I honestly can't even remember his name at this point. It might be Gary. Not like that's important. Would be better, of course, if I did remember his name, but what're you gonna do? Perhaps colleague would have been a better word, now that I think about it.
There are no set of standards for becoming an expert-generalist, but if I had to outline a few I thought were demonstrative of such ability, or suffer death by impalement, here's where I would begin. I don't want any trouble, now.
Note: There are sometimes people who make lists of things they think everyone should be able to do, and by some unexplainable coincidence, those lists always line up perfectly and exactly with the things they can already do, and none of what they cannot. I have done my best to adhere to this standard.
Expert Generalist – A Somewhat List of Standards
2.5x bodyweight deadlift
100 snatches in under 5 minutes. 24kg (men); 16kg (women).
60 second hand stand
5 x muscle up (strict)
3 x one arm, one leg push up (strict), each arm
One arm chin x 1 rep, each arm
Sub 6 minute mile
Nunchuck skills
Bodyfat 7 – 12% male; 17 – 22% female.
Full splits.
Drives stick.
10 minutes at the bottom of a squat.
Has moderately good eyesight.
…
HERE is some small idea of what such a routine could look like.
…
Strong ON!
– Pat
PS – Come on over to my email list, my person. And we can do things.