Objective:
The physical augmentation of five human guinea pigs – To have them undergo a drastic aesthetic transformation while simultaneously enhancing performance.
Method: Force Velocity Training Protocol coupled with the Concentrated Carb Dosing Regimen. 4 Week cycles.
Prescribed Modus Operandi: Adherence to the strict training protocol and nutritional regimen. Weekly food and training journals along with Bi-weekly progress reports, measurements, and photographs.

Introducing the Test Subjects:
Thomas Keenan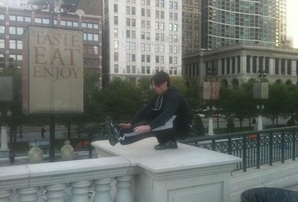 My name is Thomas, I am a 26 year old personal trainer that works/lives in downtown Chicago.I started getting into weight training I was 18,this was also the year I started doing local pro wrestling shows.Spent the next few years competing on shows under the tutelage of world traveled wrestler @theChrisHero. In that time I competed in 12 states and 3 different countries in including a 2 weeks tour of Australia in 2008.It was also in 2008 I decided I wanted to look into becoming a personal trainer seeing that the schedule is tailor made for a pro wrestler.Got my first training job in November of 2008 and was instantly hooked.Everyday I would research new exercises,pieces of equipment and different protocols for training.This is how I first learned of kettlebells and even though I wasn't a natural with them at first,I was hooked. Current certs I have are NESTA,HKC,FMS,and IHP MMA-SC. Most of my training now is different metabolic circuits with kettlebells,trx,trx rip trainer,and Hyperwear's sandbells.The main thing I'm training for right now is the RKC in Chicago this September.So I've been working very hard on the 6 RKC movements and overall grip/pulling strength.I'm very confident this program will help with all of these things.Other than that I'm just looking to get stronger and move better,two things Pat know a lot about.Feel free to follow me on twitter @trk485
Deanna Perry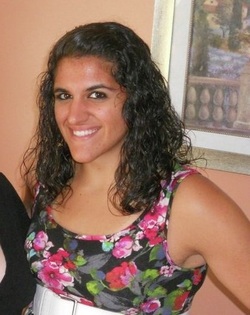 My name is Deanna Perry, I've recently turned 22 and am originally from the Poconos. I am a graduate from West Chester University School of Music with a degree in music education. I have a major in Saxophone and a minor in piano. As a 20 year old, I was on the verge of 300lbs and was miserable in my own skin. In the past year and a half I made the decision to change my life and take control of my health. It all started last April with being calorie conscious, and when I started getting results I began to do some research and started to work out. At first I could barely run around my block once (which is a little over a mile) but I kept trying and added on some fitness dvds. When I got back to school in the fall I had lost about 70lbs and was determined to keep it off. At West Chester I decided to try the Kettlebell class with Pat Flynn and quickly discovered the passion I had for Kettlebells and how much I enjoyed the workout. My greatest successes thus far in my "quest for health" is losing over 100lbs in over a year and completing a 5k in less then 26 minutes. Although I have had some success, I have had my share of failures including plateauing and making some wrong decisions when it comes to what to eat. Eating right and working out is a decision that is to be made every single morning and I intend to stick with it. My short-term goals are to stay motivated and always give 110%, if you get sick then you pushed hard enough. As well as losing about 20 more pounds to reach my "goal size." My long-term goal is to continue this "quest for health" forever. Being healthy is not a diet, it's a lifestyle, and I hope that I have the strength and determination to continue with it forever.
Danielle Phelps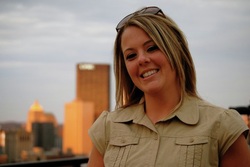 My name is Danielle. I am a Dental Hygienist. I grew up in Pittsburgh, PA. I was an athlete in middleschool and highschool. I played volleyball and softball. I also played volleyball my freshman year of college. Then I transfered to the universit of pittsburgh where I entered their dental hygiene program. I quit playing sports and became extrememly sedentary. With never having established good eating habbits I began gaining weight rapidly. from 18 to 23 I managed to gain about 100 lbs. My top weight was 283. I am now 177 lbs. I work out 6 days a week. Typically 3-4 days of kettlebells, and volleyball and swimming on my off days. I am training for my rkc in september. I am stuck at a plateau of weight loss. My lowest was 155 about 2 years ago. I trained for and competed in an olympic triathalon. I was about one size clothing smaller than I am right now. My goal is to get down to a size pant, I am currently a 12. I would also like to get my body weight low enough that I can perform full chin ups. I am really excited to start this new program!
Erin Hipple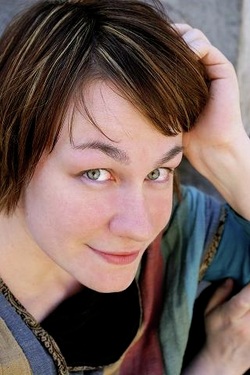 I am a 30 year old Pre-Med/Psychology student at West Chester University, as well as a Certifed Yoga Instructor. In my early twenties I gained fifty pounds, and upon finally owning up to that fact at the age of 25, I started with a personal trainer. With a combination of weight training, diet modification and cardio (as well as being introduced to yoga), I lost all of the weight quickly and have kept it off to date.
I enjoy yoga, running, hiking, dancing (especially Swing and Latin styles), climbing…..really anything that keeps me active. I also love to sing, and am currently singing with a band in the area.
I love to be challenged, but my weakness is that sometimes, when left to my own devices, I don't challenge myself enough. This is partially due to not alw
ays knowing how to progress (when to lift what and how much, etc.). There are so many schools of thought regarding when and how to eat and work out that it's easy for me to get lost in it all. Despite my current efforts, definition in certain areas of my body (especially my abdomen) have hit a plateau. I want to prove the plateau wrong.
My fitness goals are to improve my strength, stamina and muscle definition, but just as importantly, to continue challenging and bettering myself, physically and mentally.
Jason Anderson

My name is Jason, and I'm a 26 year old male from the San Francisco Bay Area. I'm currently 6'2″ and 195 pounds with a 37″ waist and 44″ chest.I've applied to be a guneia pig for this program beacuse I'd like to get to 6 or 7% bodyfat while gaining athletic fitness. My whole life I've either been overweight or obese (but mostly obese). During high school I was playing football and I weighed a hefty 280 pounds wearing size 42″ jeans. At that point I stopped weighing myself but I continued to gain more weight; and I wouldn't be surprised if I was flirting with the 300 pound mark. Before college I went on a "diet" where I ate 1 cup of white rice every day and ran 1 mile every morning and evening until I was down to 250. I lasted about 6 weeks before I quit. During college, I picked up a bodybuilding diet and doing bodybuilding type stuff. I did the basics, incline bench presses, squats, and deadlifts with a few isolated lifts. That got me down to 220 where I was stuck for several years. Recently I've tapered down to 195 thanks to a 6 month stint with AmeriCorp in Alaska (awesome time, I highly reccomend it!) and my stay in Hawaii where I was too poor to afford the proper amount of food and had to bicycle 25 miles to and from the nearest grocery store, and I went every other day. Currently I swing kettlebells with turkish get ups and do pull-ups, push ups and dips between chairs. My background in athletics: In high school I played football, in college I did bodybuilding and brazilian jiu jitsu, since college I've gotten around town riding a 9 speed road bike (which I love!) and used to cycle 20 miles a day @ 17 MPH (averaged by my cyclometer). Currently I'm into indoor rock climbing, and go bouldering about once every 10 days. I also do some backpacking and it's a dream of mine to hike the Pacific Crest Trail from Mexico to Canada in one straight shot. My #1 goal for a long time has been (and still is) to get to 6% bodyfat, I'd also like to improve my rock climbing abilities, run a 7 minute mile, complete the RKC challenges and do one legged squats and 1 arm push ups. By accomplishing all this I'd gain better fitness, stamina, and look pretty damn good when I'm naked! Thank you, and I look forward to sharing my results with you all!Jason
Giovanna

Pozza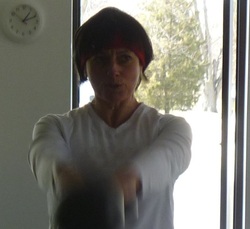 My name is Giovanna and I`m 48 years old ( 49 in 2 months ).
I`m Italian, I live in Roscoe Illinois, where we moved 6 years ago.
Sport has always been a passion of mine and I`ve been very active for
most of my life: I`ve practiced fencing, skiing, cross country skiing,
rock climbing and mountain biking.
In 2007 I discovered kettlebells and they quickly became my passion.
I started training on my own in the basement to get ready for RKC I.
In 2009 I became certified RKC II and in 2010 I attended the CK-FMS.
In January 2011 I opened a small strength facility in Roscoe.
I'm interested in this program because I want to see the impact that this training protocol combined with this diet will have on myself, both in terms of energy level and of body composition.
Giovanna
Where Do We Go From Here?
The test subjects will begin their regimen shortly. I will be posting updates often. Be sure to share your words of encouragement with them in the comment section as well as on the colloquium!
Until then, enjoy these hellish metcon complexes. Best served with a vomit bag.