How I Think Everybody Should Live
If I were leader of a communist regime, here's what I would do to ensure the health and productivity and happiness of every citizen.
Before we begin, however, let it be known that I would not be a tyrannical dictator. In fact, I wouldn't even use the term tyrannical dictator; I would use the term Benevolent Dictionary–His Benevolent Dictionary, to be precise. This way people would be very warm to what I say, and see me as someone who is very Mr. Rogers-like, someone who just wants the best for all his people. Now, if someone stepped out of line, we would have to deal with that, but for our purposes today, let's pretend everybody goes along with what they're supposed to. Fair enough?
So, as His Benevolent Dictionary, here's how I would maximize the "marginal utility of happiness" for every citizen, under my iron gri–I mean, gentle direction. OK, so.
First, each person would start the day with ten minutes of meditation and mobility. People are so neurotic and stiff these days, haven't you noticed? So, I think a little focus-training and a little joint-preparation would go a long way when done first thing in the morning. Anybody who refused, would be educated with one of those sticks people use to herd livestock with. I have already looked up what model we would need–"enough to educate, but not exterminate," is the one I'm looking at.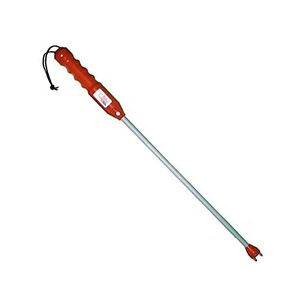 So after morning mobility and meditation, each citizen would take nourishment in the form of a protein shake with vegetables, and a nice, tall glass of water. Then, they would pray and give thanks to His Benevolent Dictionary. That prayer would go something like this. "Bless us, Oh Benevolent Dictionary, for you are so Benevolent and a Dictionary. Amen." Of course by the time I assume my role as Benevolent Dictionary, we'll have polished that prayer up a bit, but at least that is the general gist of it.
After nourishment both physical and spiritual, the citizenry will shuttle themselves off to work. And at work there is only one requirement: Every citizen must learn one new thing, or improve upon one old thing, related to their work. Nobody is allowed to remain stagnant or ignorant or stupid. Every citizen must engage in daily study or practice, else they receive further "education."
Also, in my regime–and since this is communism and there is no such thing as scarcity or resources or anything like that, lol–each person is allowed to do whatever they are interested in. So they have no excuse to not improve. They can't legitimately say they're bored at work, because in my country people are not assigned roles "according to their ability", but rather, "according to whatever they want to do." How about that!
Also, by the way, there would be no "cars" or "trains" or "buses" in my country. Certainly not. Everybody, instead, would ride a trained alpaca to work. Much greener, and so much cuter. That, and automobile deaths would be entirely a thing of the past. At most somebody will get kicked in the thigh, or something. But if you know anything about alpacas (which, I suppose some people do, but I highly doubt they know much as me), you know their kicks are not as strong as something like a horse's is. In fact, a lady I know who owns a farm of alpacas said a kick from an alpaca is very uncomfortable but seldom life-threatening. So, there you go.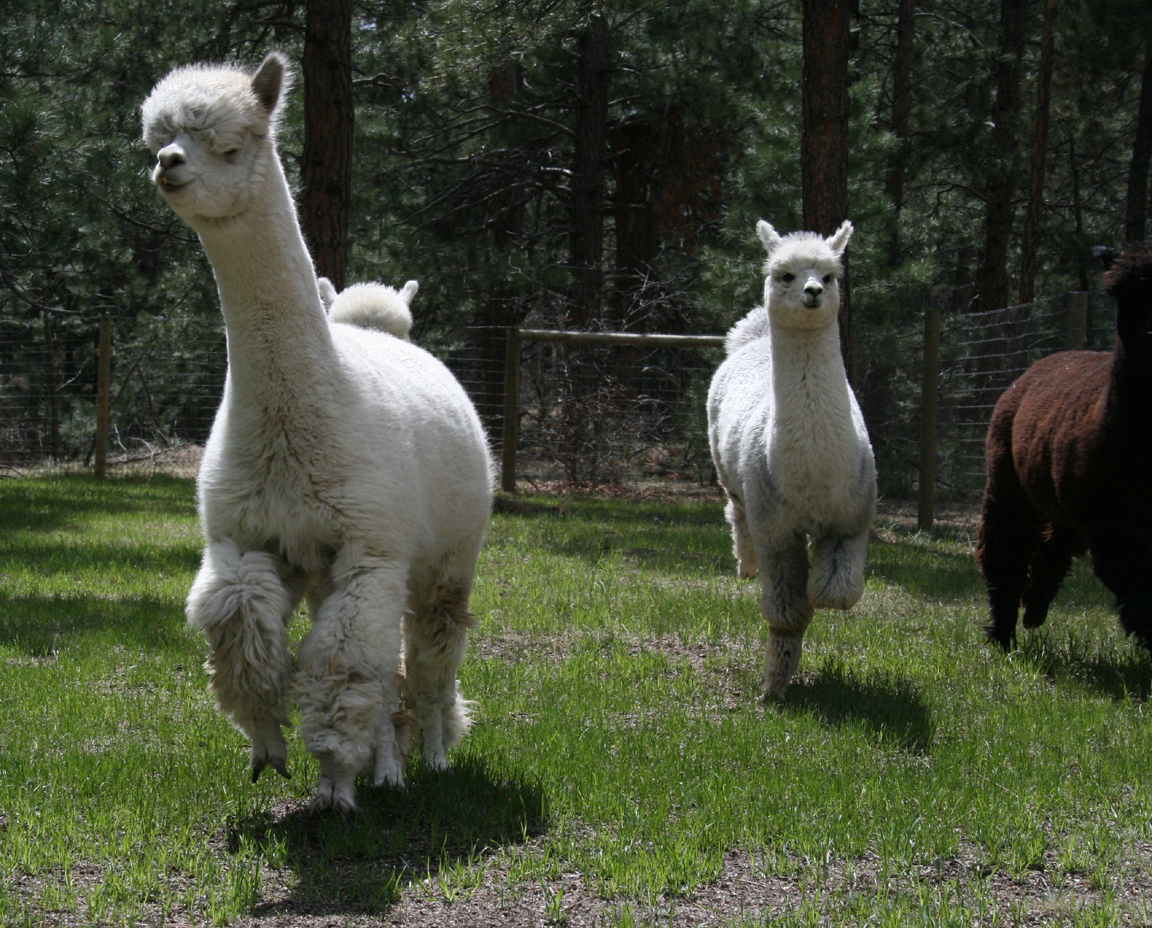 What else?
What else?!
We're only at the beginning of it!
So, at some point during the work day, each of the citizens would be required to engage in at least 30 – 60 minutes of physical exercise. The people would be trained as Generalists and taught to become great at many things. They would be made strong and capable and kept lean. (I realize it is no great accomplishment to keep lean the citizenry of a communist country, but we would not rely on the usual, cheap methods of famine or hyper-inflation, this time.)
People would learn to lift and flip and crawl and balance on their hands. And all the while they're having so much fun the alpacas would be prancing and polka music would be playing and can you imagine just how wonderful this would be? How happy and amazing? Oh, yes. Oh, God, yes!
And then, back to work.
Because after work-work would come hobby-work, so this time on something other than what each person is required to do for a living. Because we're building a country of Generalists, the citizenry must be skilled in more ways than one. So, each day, upon arriving at home, and before anyone is allowed to "put their feet up", every person is required to practice one other skill or acquire one new parcel of knowledge. Minimum time required: One hour.
So maybe that means picking up a musical instrument or studying philosophy or practicing Tae Kwon Do or something. But every person must have at least one other skill or hobby or learning-thing outside of work. Refuse, and receive further education, free of charge.
Finally, there would come leisure hour. Mandatory rest and relaxation, but not in the way you think. No radio or television or any other mind numbing, soul-rotting distractions as those. There are just three options for leisure hour. A person can go for a walk or meditate or read.
After leisure hour comes family hour, if yours hasn't been brutally executed by some previous regime. (Being someone who really does not do well with violence, my regime would not engage in executions. Mostly we would ship rabble-rousers off to Canada or somewhere, should our education system fail.)
And as for family hour, there are also a very stern set of rules. No gadgets at the dinner table–no iPhones or iPads or iTurds or whatever. And each person gets to talk about their day, which should be pretty predictable in a communist regime, but no matter, everyone must try to make it interesting. And dinner itself will consist of the most nutritious and colorful food substances and everybody will love it, or else.