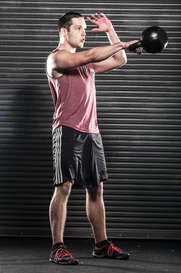 Just two things for you today:
1. The Goat-Bag Swing (I THINK this is what it's called)
It seems to me that the teaching of the swing has gotten infinitely overcomplicated as of late, and that most of drills used to teach the swing today are terribly ineffective and not worth using.
So I give you this drill, which I learned from Dan John (that master of simplification) to help you learn (or teach) the swing with slickness and ease.
Let me know what you think, or if you have any questions, drop them in the comments.
2. BulletProofing Your Body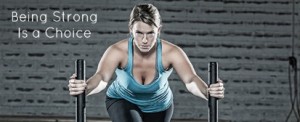 So check it out, my friend Molly put together a short video (it's free) on BulletProofing Your Body–in other words, the things you should be doing to reduce your risk of injury.
CLICK HERE to check it out.
I wanted to share this with you, because I think it's a great overview, and I think you should take the whole of, like, 3-minutes to watch it. She explains, in simple terms, how to not wreck yourself when training, and hits on some really important points that I think you should know. Nothing complicated. But worth it.
In the meantime, check out this workout Molly and me did at Paleo F(x). And if you dig this style of "minimalist" strength and conditioning, then definitely CLICK HERE, check out Molly's video free video, and pick up a copy of her Modern Woman's Guide to Strength Training when it comes out next week–because it's going to be brimming with this sort of thing.
Molly is something of a mad-scientist when it comes to getting women stronger, leaner, and healthier using the "minimum effective dose", and I am happy to know her, and happy to help her get the word out about how women should really be training (and how they should really NOT be training). Even cooler is that Molly is soon to put out The Modern Women's Guide to Strength Training, and I think you should have it–really, I think everyone should have it.