Why Are You Here?
What is it that has brought you to my website? And more importantly, I guess I want to know, is what keeps you around? What are you looking to achieve, specifically, realistically, in 2014, and how can I help you out? Will you share these things with me in the comments? I'd mean a lot.
I'll break the ice and go first.
A few things I want to achieve this year in business and in health.
2013 was for me the year of getting published. That was a major goal of mine, and I accomplished it—twice (Paleo Workouts and Fast Diets). But 2014 is going to be the year I get back to self-publishing; where I have no more than 1 editor of MY choosing on my work at any given time, a person who is 1) jovial, 2) an intellect, and 3) me. Where I can write what I want, and say what I want—and give you the stuff that I think is most useful to you, and not have to quarrel back and forth on titling a book with a senior acquisition officer whose brain is, I am regretful to report, decayed mush. Time to get back to Pat Land, my favorite place to be—where the smell is fresh as autumn, the sun beams down like a benediction, and I am king.
This is exciting for me, because of what it allows me to do for you. There is so much I learned last year, so much I wanted to share with you, but couldn't. And I couldn't because my time, very nearly all of it, as you know, was swallowed and held captive in the putrid gut of that abhorrent and insatiable HellBeast that is my publisher, Wiley and Sons. But now, at long last, I am free.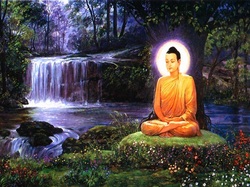 I want to meditate more, I want to get back into Tae Kwon Do (haven't thrown a kick in over a year), and I want to go to Europe purely for the exploration of it (plan for that, right now, is Spring. If you live over there, and you have some opinions on where/what I should see, let me know in the comments).
I have some great new programs coming in off the horizon. At the moment, I'm most excited about my new One Meal a Day protocol—which improves upon The Metabolic Reset. I've been using this myself over the past two months, and the results have been, well, let me just list them out for you. I've lost a smidgen of body fat, and a little muscle, too, admittedly (I'm noticeably more ripped, however), but my strength has actually improved by marked increments on the front squat, muscle up, one arm chin, and, yes, I'll admit it, the bench press (I actually love the bench press. Forsooth, think it's a fine lift!).
I get asked everyday when Birth of a Hero 3 is coming out. It's not. I'm working instead on my new book, Becoming Minimalist. It will go far beyond eating and lifting, and it is quite sometime off. But that is my pet right now; I'm nurturing it the best I can, and trying to get it to grow some legs.  My goal is late 2014.
Next month I'm going to make room for a few more online clients. Private online coaching is something I really love to do, because I love working very closely with people on reaching their goals—it's immeasurably rewarding to me.  It's expensive, yes, but I've heard it's worth it.
Also on the horizon: Som and I are launching a new newsletter—much like the Inner Circle—but specifically for fitness professionals. It's a marketing newsletter—minimalist marketing, in fact—and our aim is to help people like you (assuming you're a fitness pro) build an online platform, get the word out about your business, and help more people. More on that soon.
Speaking of the Inner Circle, my pride and joy. I've got some colossal things coming that way, too. No fancy sales pitch. All I'm going to say is if you aren't already a member, come try it, because I think you'll get a ton out of it. It's $20/month–super cheap–and it's my absolute best content.  CLICK HERE for more.
I guess I should just make the announcement right now. Dan John is going to be a part of our next Killing It With kettlebells Certification, in April, which has filled my heart with so much happiness I could scalp somebody. We've never had a cert that didn't sell out in less than a month—and for this one, four of the spots are already taken from folks who were on the wait list. This leaves only—twelve minus four is…just wait…let me figure this one out myself—yes, 8 spots. If you want one, CLICK HERE.
Physically, emotionally, financially I am very contented with where I'm at right now. Just moved into a new house, Lola's bowel movements are still regular, and our son Roan is plump and dimpled.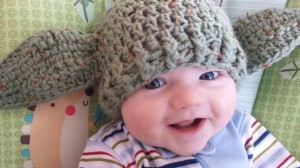 There are some things I need to work on; doubtless my nose would grow seven inches if I said there wasn't.