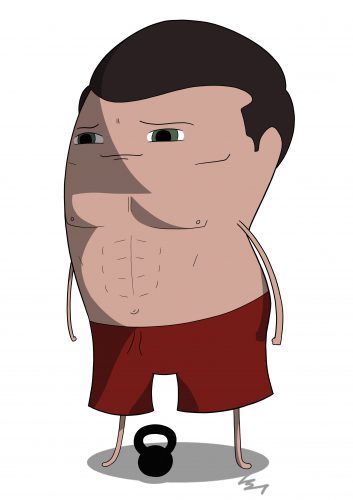 I'm reading a book called The Warrior Ethos. So far I've learned a lot about what it means to be a warrior, even if you aren't one. Pull up something to drink and we can talk about it.
When I was young I wrote from a place of arrogance. As I've aged I've learned I can't do that if I want to go on in any capacity with my work. The Warrior can't be conceited. The Warrior must do work that accomplishes something more than just for himself.
To me, a warrior is any person who sets aside the ego and stops at nothing to be of service. By being fit we set the example for others, we lead the way ahead. (We can also be around for our kids.)
 Why Do We Workout?
We workout for many reasons. We want attention. We want to look better for ourselves. We want to survive. We want to be strong.
We are all lonely and looking for ways to shine affection on ourselves. We're like stars sending distant signals trying to communicate to planets halfway across the galaxy. We often feel like we're hardly heard.
Being a warrior is totally masculine and totally feminine. More than anything it's a mindset. A warrior is a minimalist. By getting cheap frills out of the way the Warrior gains an inordinate amount of clarity and power. Nothing can stop him. Nothing can get in his way. Not even a thousand nation army.
– Pat
PS – As for hardship? A warrior never forgets how much is on the line, and how much it would cost to lose. He is clear on the goal and he does not quit, ever.