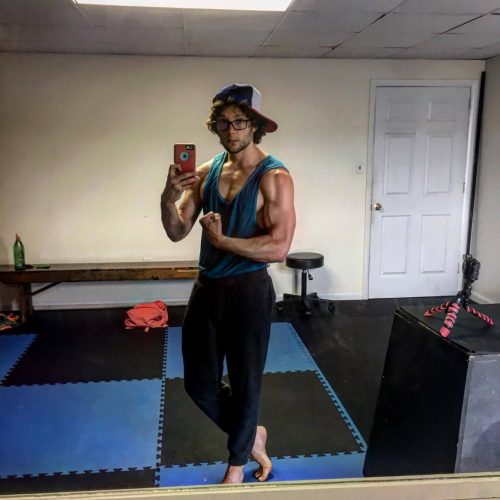 I have been engaged in some form of intermittent fasting since 2008. Not engaged as in about to be married to. Engaged as in I've practicing it. I even wrote a book about IF, back in the day. So here is what I can tell you: Fasting is freedom, if you can learn to use it. Freedom from having to eat on tedious time schedules, freedom from having to weigh everything, freedom from having to scrape so many things out of your diet that you enjoy. (Once, I did a diet where I allowed myself to subsist on nothing other than low fat animal crackers. Honestly, it wasn't great.) Fasting, on the other hand, forced me to form a healthier relationship with how I eat, one that is altogether intuitive and empowering. I do not count calories. I do not track macros. And I have gained control over my hunger, not by trying to tamp it down whenever it pops its buggy little head up, but by becoming familiar with it, no longer frightened by it. In fact, I even enjoy it, somewhat. Being hungry creates in me a feeling of aliveness, or at the very least, a feeling of alertness. Of being on the hunt, so to speak.
And no, fasting will not cause you to lose all your strength and muscle. Anyone who says that has no idea what they are talking about. They have no understanding of how the body works, or what causes it to grow. On the flip side, however, fasting has no magic power of making muscle on its own. It may have some positive, indirect effect, by improving health, insulin sensitivity, and other such metabolic-y things, but the act of putting yourself into a state of voluntary poverty with regards to food will not automatically amass mountains of muscle tissue. Resistance training does that. And resistance training is the only thing that CAN do that.
If you want to hold on to muscle, lift heavy. Don't worry about how much protein you should have, or meal timing or any other thing of severe insignificance, just yet. Focus on getting strong, FIRST. Because people often ask if they should take BCAAs or a little protein to prevent "muscle wasting." No, you ninnyhead. Just fricken' lift. Then, afterwards, eat stuff.
I use fasting for focus and staying lean. I don't use it because I'm trying to be the biggest dude in the world, like holy shit that guy is enormous. That isn't my ideal physique anyway. For me, I aim to be well muscled and wiry. I want to be stronger than I look but still strong looking, if that makes sense. The result: People are impressed by my physique. I have abs 24/7 365, and my arms and pecs are totally cut. Again, I don't count macros, nor bother anything with calories, unless I am trying to annoy myself. I simply restrict the timing of when I eat.
– Pat
Summary
Fasting will not cause you to lose all your strength and muscle, so long as you continue to resistance train.
Fasting may, in fact, have some indirect, positive benefits for those attempting to add muscle. By itself, however, fasting will not cause your muscle to grow. Again, you need resistance training for that. Also, calories. 
Fasting is what I use for focus and staying lean. 
I don't count calories or track macros, unless I'm trying to annoy myself.
Most of my calories are eaten at night. 
I often train in a fasted state. 
Here's a picture of my dog. 
PS – Strength Training, don't forget. Very important.
PPS – I coach people on this, too, you know. The whole fasting thing. Here, take a look.