The "after" photos have been pouring in from the Fat Funeral, 2017 edition. And I've been very impressed. First of all, not very many people finish the Fat Funeral. It's tough, as Pat has said numerous times, but for the people who stuck it out for those 14 days…WOW.
So over the next several days, I want to highlight some of the clients who just killed it. As you'll see, they admit it was tough and they struggled with it at times. But they completed the two weeks and as you'll also see, for them, it was worth it. 
Congrats to everyone who completed the Fat Funeral. Well done! 
-Christine
Luis R. had one of our highest weight loss results from the past few editions of the Fat Funeral – 13 pounds in 2 weeks!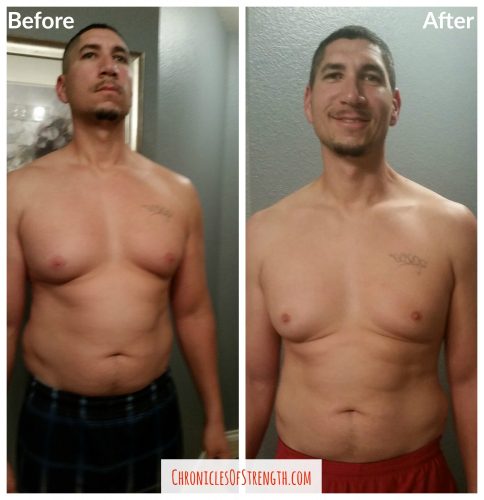 Well here they are, I weighed in at 210 pounds and 20.3% bodyfat. That's a total loss of 13 pounds and 5% bodyfat. I can't thank you guys enough, as brutal as this was because I love to eat, (I mean who doesn't right) it was well worth it. Gave me the jump start I needed for the spring.

As far as strength and conditioning gains go and can certainly say that I was accomplishing more in a shorter time at the end. My rests weren't as frequent and I found myself completing goblet squats in particular at a faster pace and fewer reps. Thanks again.  – Luis R.
P.S. To start on the 14 day path to results like these of your own, check out the Fat Funeral here.