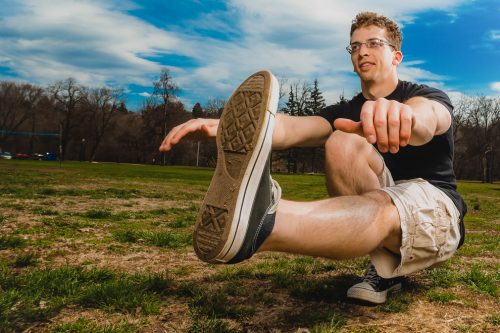 Aleks "The Hebrew Hammer" Salkin is a strength coach and world-traveler living in Jerusalem. He journeys the globe delivering sermons on how not to suck. It's a pretty sweet gig.
In this episode we solve all the usual world problems, such as: The ultimate post workout meal that nobody seems to be eating, what surprising lessons Aleks has learned moving from Nebraska to Jerusalem, and how crawling like a baby can unlock hidden strength.
This is a wild one folks. Hope you enjoy!
Aleks Salkin on the Ultimate Post Workout Meal,
Physical Culture, and Life in the Middle East
OR, ==> CLICK HERE TO DOWNLOAD THE EPISODE.
Show Notes and Resources
Website: alekssalkin.com
Alek's 8-week kettlebell and bodyweight challenge.
Follow Aleks Salkin on…
Facebook: https://www.facebook.com/alekssalkintraining/
YouTube: https://www.youtube.com/user/alekssalkinrkc
Instagram: @aleks_salkin
The Pat Flynn Show
If you enjoyed this episode, it would mean the world to me if you could subscribe to, and leave a review for, The Pat Flynn show on iTunes HERE.
Reading your reviews and hearing your feedback is what keeps me fired up to make The Pat Flynn Show happen. Thank you!
…
Strong ON!
– Pat