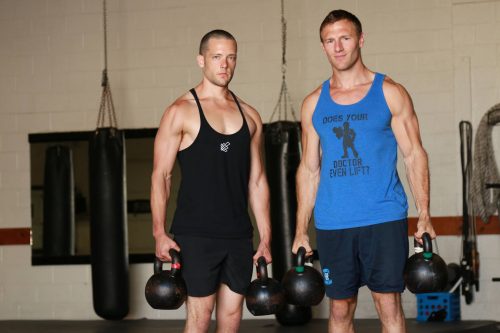 If we're going to talk about superheroes, I should mention my two favorites are Batman and Spiderman. I like Batman because he's who I grew up on. Batman (1989) was my childhood obsession – I watched it constantly. The movie hasn't aged well but it's aged well enough. And I still think Michael Keaton still bears a small resemblance to my dad.
But whereas Batman is Mr. Hardass/can't-take-a-joke, Spiderman is more quirky and mischievous, which I feel is along my personality lines. (I enjoy wisecracks and the word butthead. I think its funny.) Both have great mobility and kinesthetic sense. Neither are overly bulky but are heartily built and ready to roll at a moment's notice.
The superhero physique to me is what I've always been after. Lean, hard, athletic, pleasing to look at, mobile, dextrous and defined. But the look alone is not enough. You've must have ability, also. You should be able to kick high and punch hard. You should be able to run fast and long and clear hurdles. You should be able to lift things.
The goal is a physique that is beautiful, in a rugged sort of way, as if it were born in the wilderness but forged on a farm. It's angular yet organic. Symmetrical but not perfect. (Nobody's perfect.)
The chest pops and the biceps bulge. Traps are visible, abs are apparent. The back is a map of interconnecting tissue, and the legs are strong, thick and absolutely sinewed.
The Superhero Physique is built through a base of strength training and mobility. On top of that metabolic conditioning and just a dab of muscle building. Wolverine, in the last X-Men, I think, was pushing it. (There is such a thing as being "too big.") Every added muscle should be in someway useful for beating the bad guy. Otherwise, what's the point?
Oh, but here I am again merely romanticizing. I could probably stop here and probably should stop here.
But before we go, tell me in the comments. Who is YOUR favorite superhero? And why?
In the meantime, here's a workout.
Strong ON!
– Pat
PS – If you're not already taking part, you should join me over on my newsletter. You know, for more workouts!