The God Shaped Brain with Dr Tim Jennings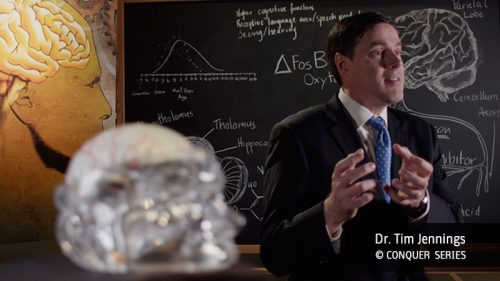 Dr. Tim Jennings, psychiatrist and master-pharmacologist, joins me to discuss an interesting theory: Were our brains shaped by God in such a way that having a spiritual practice (and seeking God) is just as essential to our health as exercise and eating properly?
Dr. Tim says yes, making the case from the perspective of neuroscience, and how mental health outcomes confirm the merits of meditation and (specifically) prayer.
Note from Pat: For me, politics and religion are similar in the sense that while I am interested in both, I don't identify with any one affiliation/denomination/group/party, etc. I'm a deeply spiritual person, and having a spiritual practice has in no small part shaped me into the person I am. (In particular, nothing helped so much with my issues of anxiety and depression, as talked about on my episode with John Bair.)
I've also asserted on quite a few episodes that in 10 – 20 years from now, an absence of a spiritual/prayerful/meditative practice will be looked upon as being as negligent as not exercising, so it was great to have someone on like Dr. Tim to (in part) confirm that bias for me. I hope you enjoy this episode. Dr. Tim was a powerful guest. 
The God Shaped Brain with Dr. Tim Jennings
OR, ==> CLICK HERE TO DOWNLOAD THE EPISODE.
Show Notes and Resources
Come and Reason Ministries Facebook Page
The Pat Flynn Show
If you enjoyed this episode, it would mean the world to me if you could subscribe to, and leave a review for, The Pat Flynn show on iTunes HERE or Stitcher HERE.
Reading your reviews and hearing your feedback is what keeps me fired up to make The Pat Flynn Show happen. Thank you!