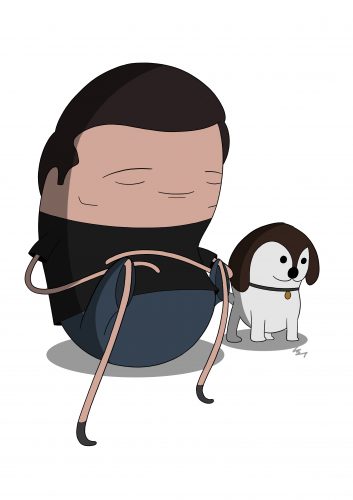 Last month I launched Fast Fitness (not currently available, sorry!) to teach people how to use intermittent fasting and strength training to further their physical goals. It brought me in just over $43k in 29 days. This was to my own audience – no affiliates, or cross promotion. Everything was homegrown.
If there's a point I want to make in this post, it's that good business is a habit, or better, a skill. It's something you develop through years of daily practice and improvisation, like jazz soloing. It doesn't come fast. It doesn't come easy. But it can come to anybody.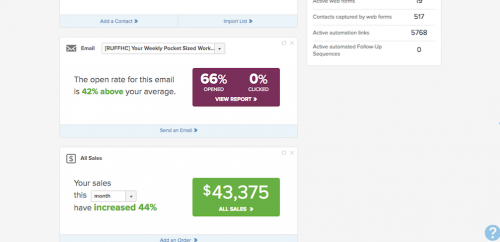 [Note: The screenshot (I hope) is testament to what I say. It also shows I am not a multimillionaire, but am doing well. This is my income from Infusionsoft (CRM software), and does not account for other streams of revenue (membership programs, online coaching, etc) collected through my too many other systems and software (Aweber/Paypal, Stripe/Clickfunnels.). Part of my problem is I have always added new systems, without eliminating old ones.]
Minimalism in business means not getting carried away by every passing phase or drawn into every flickering light. Social media is a snare of the devil for some. Systems and technology a well placed mousetrap for others. The core base of building a business is founded on the simple premise of good listening and a high showing of value.
The minimalist is quick to hear of people's wants and present solutions for them. Building value means being of use. It means talking and listening, and especially listening. It's not *just* asking for the sale. People will buy from you when you've done enough to show you are worthy of their time and money and respect. That takes more than a clever ad. It takes forming a relationship.
So..
To build value, you must:
– Create content and be consistent with it.
– Be open and honest and not a braggart. (Show what you can do and give proof of your success so we know you're not full of it, but mostly keep the focus on them, your readers.).
– Form a relationship.
To form a relationship you must:
– Build value.
– Not have a robot answer your emails.
– Respond to your emails.
– Pat
PS – For those wanting in on the specifics of my Fast Fitness launch process – everything from originating the concept to construction of the sales sequence – join me on Sunday, right HERE. I'll be talking all about it.