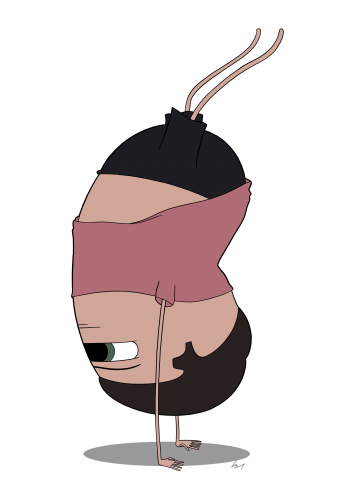 One of my favorite books is called The War of Art by Steven Pressfield. Have you read it?
Well if not I think it is worth getting because Steven talks about overcoming self-sabotage and getting through what he calls Resistance.
Resistance is the toxic sludge of the universe. It is a sort of mysterious force that is always acting against whatever we want to achieve.
We all experience Resistance and especially we experience it when trying to workout. The Resistance of wanting to make an easier decision. The Resistance of NOT wanting to go to the gym. That is the kind of Resistance I mean.
So the key to overcoming Resistance, or at least the first key, anyways, since there are many keys to this sort of thing, and because Resistance is so fat and ugly and disgusting that you need a couple a weapons to battle him with, well that first key is consistency. Showing up, in other words.
You will never overcome Resistance, says Mr. Pressfield, if you don't get in the habit of getting to work. Don't worry about doing your best work, just yet. Your best work will come once you are in a routine.
Now while The War of Art is a lot about overcoming Resistance in the arts, it is very much applicable to overcoming Resistance in fitness and health as well. Making the decision to get to work and eat the apple instead of the chocolate bar. That is overcoming Resistance.
Let's Talk About It
Strong ON!
– Pat
PS – You might also enjoy my Inner Circle because in there, Resistance is futile!