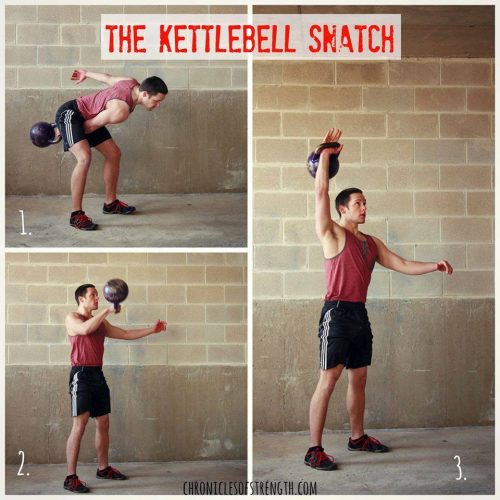 Snatch ladders* such as these are a sure way to get more grip strength while building wind and making fat go away:
1-5 snatch ladder with one arm swings imbedded in every rung. Run as many times as you can in 10-15 minutes, each time through adding another rep to the top of the ladder – as high as you can go with faultless form.
Men use 24kg or higher; ladies 16kg or higher.
–  Pat
*Also serviceable prep for a snatch test