Your business will do better when you have one offer instead of ten, three instead of five. Don't try and be everything to everyone. Be selective and unique and limited if you need. Let people pick from a shorter menu, and if they don't find anything they like, fine.
Example. One of our favorite restaurants is Station Taproom. They have a small craft beer selection and a menu that fills half a page. A few small plates, three or four "bar bites", and about five entrees. It's all you need and there is no confusion.
Next door, and by the same owner, is the Bottle Room. Here there are only three menu items – a brat, a lobster role, and a ham sandwich. (I should mention it is a very fancy ham sandwich.) To me this is even better, because I'm godawful at making decisions when it comes to food.
The Bottle Room is not a place of general appeal – you won't see a lot of kids there. But the customers that come are loyal and talkative, enthusiastic, sometimes hipsters, and very likely to recommend.
By being specific and unique you'll have more power and appeal. So think about how you can cut down on a cluttered menu. Don't be like every diner with a bible of food options. Keep it simple.
– Pat
Fitness Business Insider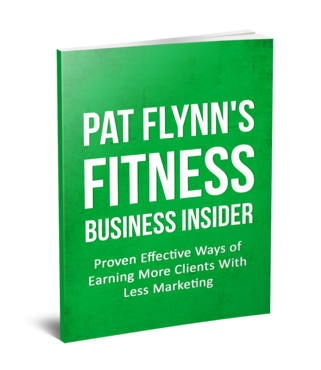 I write a monthly private "look over my shoulder" newsletter to those interested in building a business with fewer – but in turn more focused – marketing efforts. You can learn more HERE.