Listen jagweed–mind if I call you jagweed? Great. So, listen jagweed, there are really only two ways of getting in shape. You can either sit around and slowly deteriorate into a fat pile of slob-sandwich. So, that's one way. Except it isn't because that doesn't sound like being in shape at all. OR, you can follow the principles I am about to so graciously trot out for you.
OK, so, how to be fit, principle number one.
Do a thousand jumping jacks everyday with your underwear on your head, turned sideways, so your ear is sticking out, like this. A lot about getting into the best shape of your life has to do with sensory deprivation. So be sure the elastic band is right over your eyes. Your reflexes are bound to improve from this.
Second, sit ups. How many of these, you wonder? NONE. Because sit ups suck. Be a man (or a woman, just not like a little baby whiny person) instead and do hanging leg raises, hollow holds, and more of that sort of thing.
THIRD. Eat like an adult. Candy is for children and so is bread pudding unless there's alcohol in it. Adults eat vegetables and stuff that doesn't taste good but is apparently good for us. "Apparently."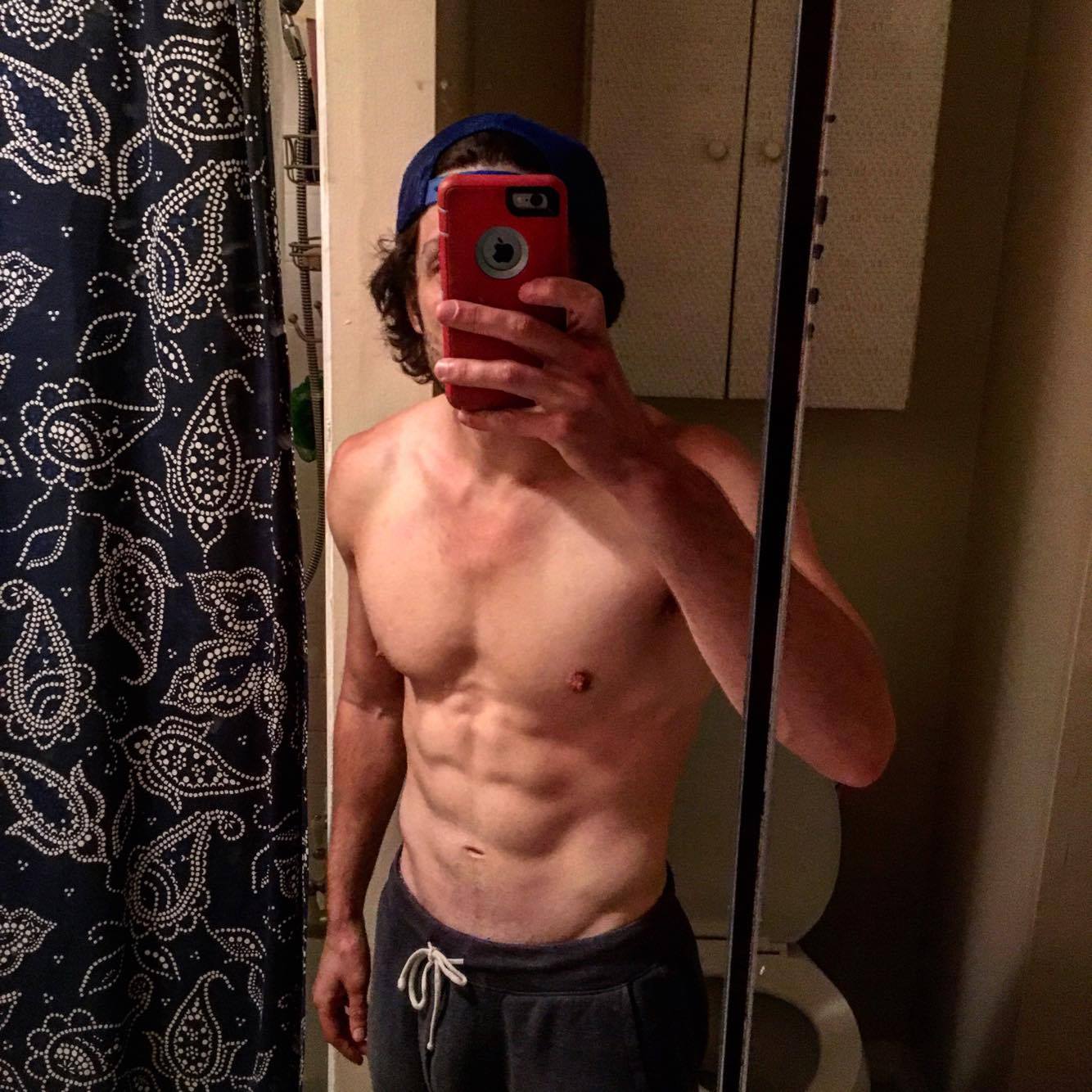 Four. What's four? I forget.
FIVE. Strength training. Can't forget about this one. Lots of weight, and not a whole lot of reps. Remember: Anything above ten reps is Zumba. Don't do it. Unless you're trying to do Zumba. Then, whatever, go ahead.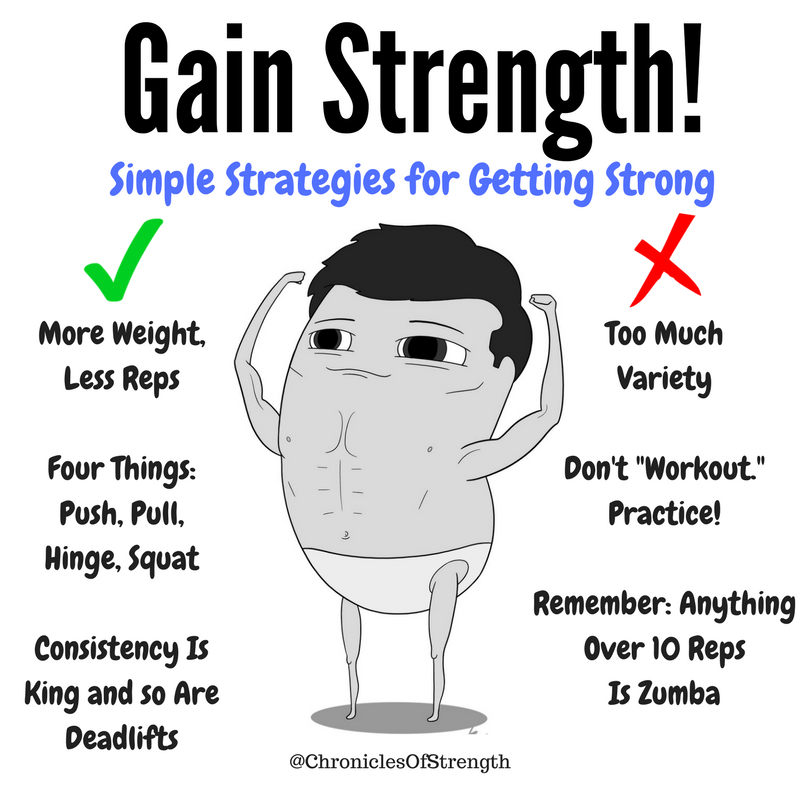 SIX. METABOLIC CONDITIONING. (Aka, "sweat like mad.")
Seven. Mobility. Very important. Maybe most important. So important, in fact, that I'm not going to say anything more about it.
Eight. Turtles.
Nine. Backwards hat.
Ten. Muscle shirt.
Eleven. Corn.
TWELVE. Strawberries.
THIRTEEN. MUSTACHES!
FOURTEEN. LONG HAIR!
SIXTEEN. Consistency, guys. Really. Stop changing programs every five minutes.
SEVENTEEN — OK, that's enough.
…
Strong ON!
– Pat
PS – Ultimately, the best advice I can give about fitness is to not overthink it. Walk daily, lift heavy things, and sometimes work yourself into a sweat. If you're tight, stretch. If you're sore, rest. And as much as coaches and trainers like to get into the weeds, fitness is really a very simple thing. It's above movement.
So stick to the basics: Push, pull, hinge, squat, carry, and twist. Pick a few big lifts within these patterns, and go with it. Use progressive resistance and focus on getting stronger. And most importantly, be consistent. Finish what you start. And remember that always something > all or nothing, so when given the choice, go with what's practical over what's ideal.