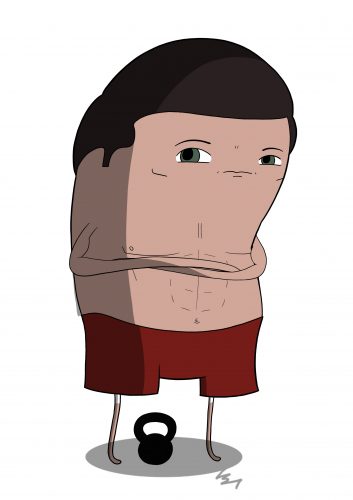 Alyssa gave me the idea to talk about my mistakes. (Thanks Alyssa.) I asked her to narrow that down a little, so she said I should probably stick to those that are related to fitness or business. I said OK, but we'll still need to narrow that down a little. I've made a lot of mistakes.
Only a big part of me is thankful for making those mistakes, because where I am now which, we could say is a state of "pretty good, only some problems" is a result of having the gertritude, which I know isn't technically a word, but sounds like it should be, to make those mistakes and learn from them.
This talk was a fun one, and because of all the honorable questions that came in we discussed a lot, including:
– Why you should focus on health first, fitness second, and the differences between the two.
– Why being dogmatic about fitness can actually get in the way of your goals, and how to fix that.
– How to heal elbow tendinitis.
– How to evaluate the effectiveness of a coach, before you decide to work with them.
– And so much more.
Enjoy : )
Strong ON!
– Pat
PS – You may also enjoy my Inner Circle because we focus a lot on health there, while still showing you how to get strong and cut.
Also because everybody needs a coach!