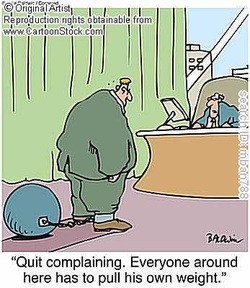 I love pull ups. And honestly, I feel that everybody should be able to pull their own weight (quite literally).
But I haven't always loved pull ups.
Why not?
Well I'll tell you.
It was middle school. I was tubby. I was tubby because of that bastard Chester Cheetah. No that isn't fair. I can't blame him. Or Arby's. Or Choco Tacos. Well maybe I can blame the Chaco Tacos (damn those were good).
Regardless.
Every year I'd dread the physical fitness tests. Because every year I'd hang from the pull up bar, and every year I would fail. So I'd hang my head in shame, and go home only to orange my fingers once again.
But that was then and this is now.
Now I hop at any opportunity I can find to get in a set or two of pull ups.
The pull up is an exercise that you can and should perform throughout the day in sets of five reps or less. If you do this, you will be amazed by how much your pull up strength as well as the maximum number of pull ups you are able to do will increase.
The pull up is a phenomenal upper body strength builder; but what do you do if you don't have a pull up bar?
Get creative, that's what you do!
Here are just a few of my favorite places for getting my pull ups in if I don't have a bar available:
1. Ledges (see video below)
2. Monkey bars and other playground equip (swing sets work quite well)
3. Tree branches – make sure it's sturdy enough, as I've learned the hard way a couple of times.
4. Doors – this actually makes the pull up more difficult because of the position of your elbows, but again, opt for a thicker and sturdy door.
Do you have your own creative way on how and where to do pull ups? Share them in the comment section!
Eat Stop Eat Update

So Monday was my first twenty four hour fast and it went well.
All I had during my fast was about six cups of green tea and a piece of stride gum.
My alertness and adrenaline were certainly up, and I timed my fast so that way I could go right back to eating after my 7:30 pm kettlebell class.
Now surprising, as hungry as I was, I was quite energetic, especially during my workout.
Post workout and before bed here is what I had to eat:
Protein Shake w/ 5 added grams of glutamine
Sirloin Burger Lettuce Wraps
Raw milk protein shake
Food Log – 1/22/2011

I promised I'd log everything I eat on my non fasting days so here you go:
Breakfast:
Raw milk protein shake
Handful of almonds
green tea
Meal 2:
Bowl of home made chili
Lunch:
Left over sirloin burger lettuce wraps
Grapefruit
Meal 4:
Raw milk shake
Post Workout:
Protein shake w/ 5 added grams of glutamine
Dinner:
More freakin chili ( I can't get enough of this stuff!)
Before Bed:
Yet another raw milk shake (all this raw milk gets expensive, but it's worth it)