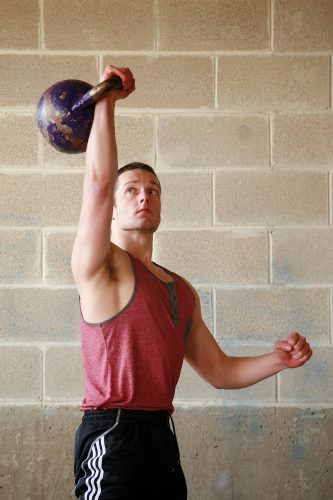 Yesterday I got a call from my mom that my grandfather had started acting funny and was being sent to hospital. Apparently there was bleeding in him–a subcutaneous hematoma–which the surgeon tells us is never a good sign in the elderly. He says he could die. My grandfather is not my father but he is my father. What I'm saying is he is like a father to me.
Right now he is out of surgery and seems stable but is connected to all these kinds of tubes and the whole scene is a little scary. The bleeding was in his brain. My family is a bit of mess and surprised at this but holding together.
A great deal of how I live my life is because of the lessons my grandfather taught me. I can trace much of my life's path back to a single incident as a boy. Would you mind if I told you about this? I think you might find his lessons instructive.
We were down the shore ("down the shore" is something people from Pennsylvania say when they have gone to the beach) and I was maybe sixteen or seventeen and going on about wanting to see my girlfriend, who was not down the shore, but back in Pennsylvania.
I don't remember all of why I was so upset but I had lashed out rather viciously against my mom and sister and grandmom and was in a state of profound distaste with all of them. At this point my grandfather invited me into his room to sit on his bed and have a chat with him. I went very willing into that talk because I could not refuse my grandfather on any request due to the amount of respect I had for the man. Even in my temper I was ready to listen.
The talk was stern but impactful and full of importance. He slapped puerile tendencies right the hell out of me, actually. He made me embarrassed. Embarrassed by my whining and my not being a man. Embarrassed by my entitlement and thinking the world had better always pay attention to me. Embarrassed for not working harder for how smart I was and all the things I wanted to do and every advantages that had so far been given to me.
He taught me life is unfair and there is nothing you can do but focus on yourself. You show up and work hard. You change what you can and all that you don't like about yourself and the world. You accept what you can't.
I remember sitting on the edge of the bed looking into the closet, like a dope. He walked around and continued his lecture as he tidied up about the bedroom, organizing his watches and billfolds. Then he sat next to me and said he had given this talk to my uncle John at about the same age. My uncle John is very successful and hardworking. I began to think that maybe that could be me.
Before our talk there was division among me and my family. I look on Facebook and I can see there is division among the country. People are highly upset. Others are rubbing it in. So I want to offer these lessons my grandfather taught to me over the years, lessons of unity and togetherness, lessons of acceptance and strength, lessons of self-reliance and lessons of self-respect.
My grandfather taught me that, despite our differences, people are generally good and to give them a chance. He said some are evil but that is not the most of them, but that people can be divided and fight over just about anything. That doesn't make them bad. That doesn't make them your enemy. That only makes for an opportunity to reach out and see what you have in common.
My grandfather taught me that we all live in our own reality. What one person thinks is right another may think is wrong, but even in our individual realities we can all learn to get along. Knowing that your world view may be very different from another person's can help you to find sympathy and an open attitude.
My grandfather taught me that strength is everything. Strength of character and integrity especially. My grandfather worked for Philadelphia Electric. He had a chance to play for the Phillies, from what I understand, but wanted to form a family instead and so that is what he did. He worked everyday until retirement and I never once in my life heard my grandfather wish out loud that things were another way. He went to church every Sunday. He donated to charity. He exercised. He ate right.
My grandfather taught me about self-education. He never went to college but knew more than just about any man because of how curious and diligent he was. I did go to college but learned more from my grandfather than I ever did in class. He will always be my favorite professor.
My grandfather taught me that if you don't like the way things are going in life you figure out what the problem is and do everything you can to fix it. My grandfather hinted in almost all instances the problem will be you. The problem is rarely ever other people, though we may often think that it is.
He (my grandfather) taught me if you aren't happy with your job/career/business then you work harder at it. You learn more skills and you become more valuable. That's what he did at the electric company, and that's how my uncle became CFO of some big insurance company. You don't just demand a raise. You don't just expect things to be handed to you. You earn everything–what you get, and what you don't.
My grandfather taught me about community and he taught me about service. He was president of seniors for thirteen years. The seniors amended the term limit because of how fair he was, how principled, and how reliable. They never thought of anybody else being president aside him. This was his way of giving back.
Some of these lessons my grandfather taught to me and others I learned by observing. Most I learned by observing. He is not a motivational speaker nor is he success guru. He is an example. He is actually the single most shining example of decency and charity I have ever seen in a human being. He is the acme of all that I want to be and have been trying to be. We call him D-Dop.
– Pat