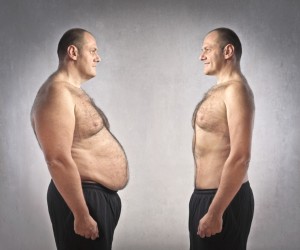 With minimalism, I said fat loss should be efficient, not "quick and easy", right?
Now look, guys, the only thing in my life that was ever "quick and easy" was getting my girlfriend pregnant, and that took, like, thirty seconds. Not trying to brag, just saying I'm efficient with my time is all.
And this is the minimalist way, is it not?—to do the least you need to do to get the job done, and not a smidgeon more? Sure it is.
To be efficient means to do things right. But before we to think of doing things right, we ought to think first of doing the right things (being effective).
Minimalism is simply where effectiveness meets efficiency. And when you have found this very narrow point, then you have found the fewest components required for the maximum effect, or the point where you are doing the LEAST you need to do to get the job done (and not a smidgeon more).
For fat loss, and for just about anything else, too, really and truly, I know it to be this:
Heavy Strength Training (4-5 days/week)
Metabolic Conditioning (2-3 days/week)
Brisk Walking (As Much as Possible)
A Diet That Contains No Unnecessary Foods
Fasting
If you can understand these key components, and practice them each to the extent they deserve, you will be met with success in a relatively short number of months.
Months, you say? But I want it in weeks! Days! Hours, even!
This is the mindset of a loser. The person who wastes YEARS of their life looking for the Quick and Easy, because they are too lazy, too ignorant, too delusional, to commit a FEW MONTHS to something that actually works. And so they wander around aimlessly and disjointedly, trying very hard to find a very easy solution, and not succeeding.
– = +
– Pat
PS – If you want this whole "minimalist fat-loss" thing laid out for you in a full program, then just:
1. CLICK HERE and join the Inner Circle
2. After that, email me with the Subject line of Met Reset, and I will send you my full Metabolic Reset Protocol (a full 30-day minimalist body transformation program).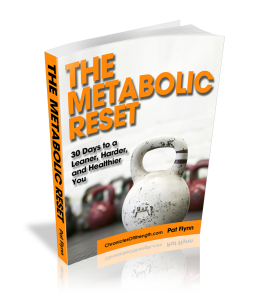 Want to see some cool Met Reset success stories? CLICK HERE.