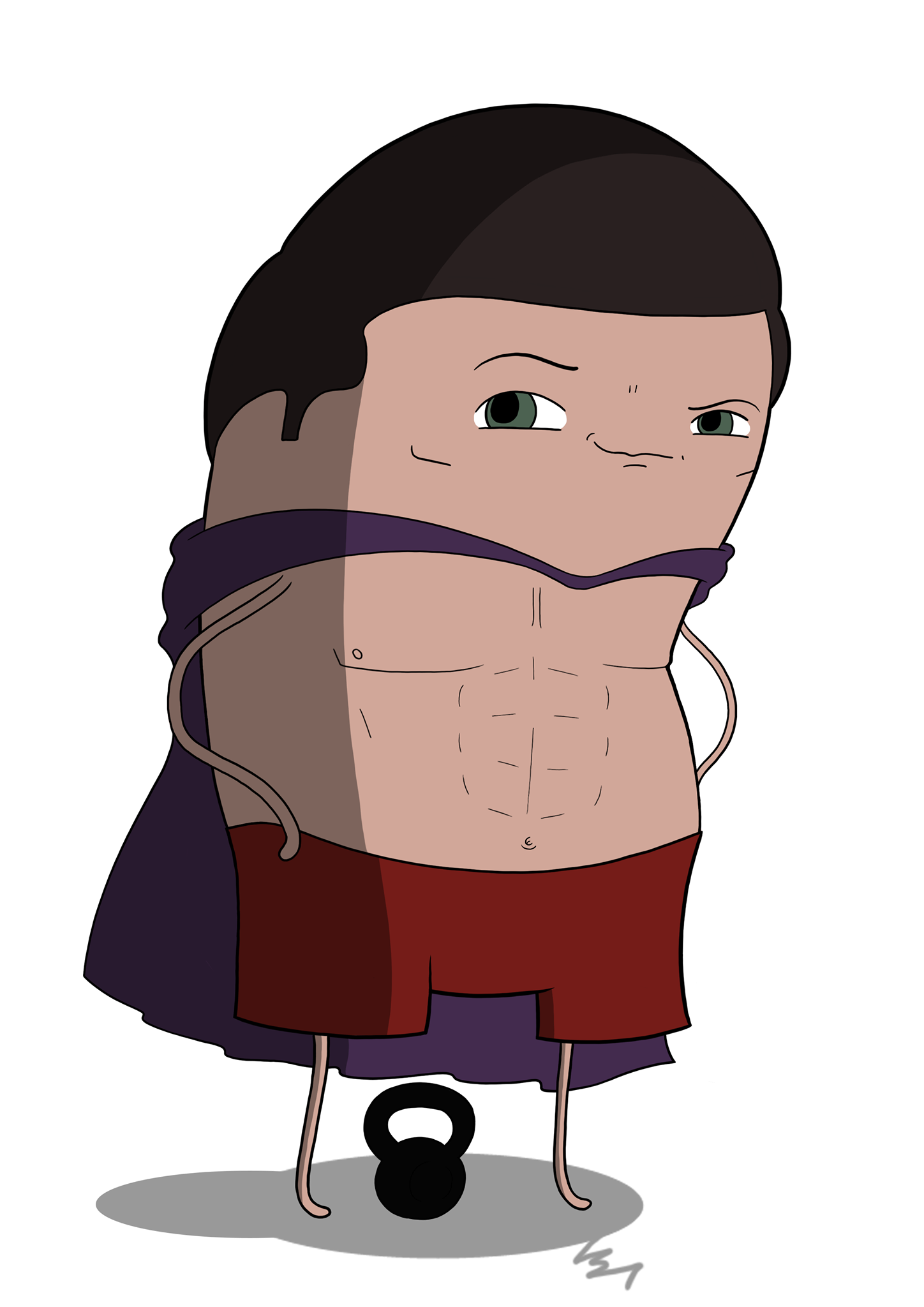 Many people are struggling indeed to get the body they want. Struggling indeed, indeed. But this whole affair of working out and eating healthfully needn't be such a strenuous and excited effort as so many people make it out to be. Rather, it should be simple and scientific. Straightforward, planned out, written down. And, in some cases, fun.
Principles. Principles are the thing! People want programs and plans, but what you need before any of that is an understanding of the things that make these programs and plans of any good use. The things that make them work. The things that give them Life-force, as Californians would say. Principles, truths, axioms, and rules. The fundamentals, you hear. Now are you with me on this?
Scooch in and let me tell you an important secret: There are not all that many fundamental, rules of fitness, you know. There are, in fact, only a few. And presently, I will trot them out for you in a grand manner. A spectacular manner, and very majestically, of course–as you've come to expect. With a bright and wonderful arrangement of sparkling adornments, fireworks, bombs, and all those kinds of things, you know. Oh, what a show it will be. And how impressed you will be. And how merry for the rest of the day, and thankful and glad.
(But–what? What is that, you say? The budget's been cut? No fireworks? No spectacular and grand, majestic show? Oh, for the love of Pete. What am I supposed to tell these people, Don? I just spent a whole paragraph whooping this up, Don! Great. Just great. You know… you know… ah, we'll talk about this later.)
So, actually, friends… let's go ahead and skip the grand, majestic show for now as I've determined in a private forum with a dear fellow of mine how it might cause some of you to miss the morsel of what we're aiming at. That is always the danger of presenting something in style, you see. People miss the matter for the manner. They become absorbed in spectacle and all details go whizzing by uncollected. I shouldn't want that, and I'm sure neither would you. So let us proceed, plainly, then.
The Fundamentals of Fitness – The Minimalist Training Program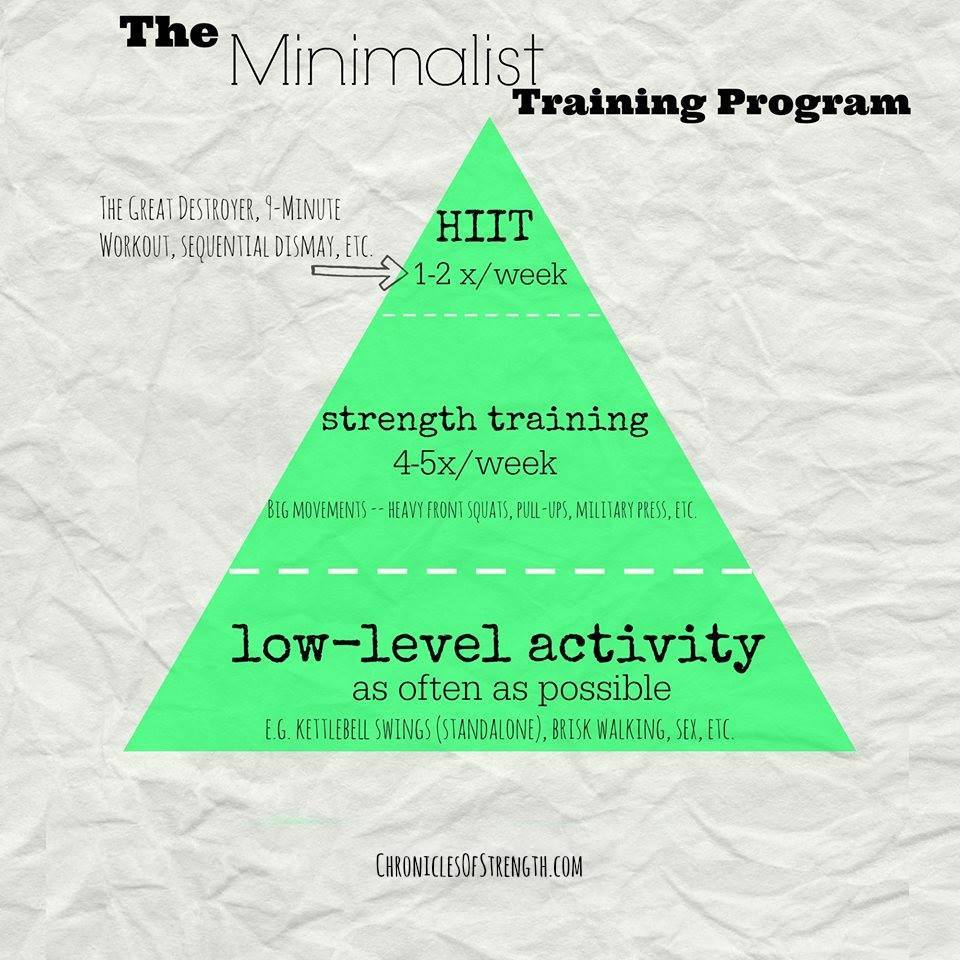 And here is a pyramid, hence it being presented in the shape of a triangle, it would seem. Have a look a minute and then we will go through it together. Ready?
The bottom stands for that which you should do the most of. Walking, and sex. The middle is that which you should do a little less of. Heavy lifting, and sex! The top is that which you should do the least of, but still some of. HIIT, and sex!! My God, it's like I'm in middle school–I know, I know. But I'm young, and my brain has not yet fully matured, says my wife. So it's OK.
This pyramid is not fixed. The numbers can be flexed and sometimes I flex them. Often a person will do better with a little less, here and there, of this or that, or sometimes a little more. But it's the general structure of the thing–the overall framework and philosophy–that I implore you to understand.
WALK OFTEN.
LIFT HEAVY SOMETIMES.
OCCASIONALLY GO ALL OUT.
Strong ON!
 – Pat
PS – My Inner Circle, guys. Check it out!